CFD Analyst for Thermal Systems
Joby Overview
Located in Northern California, the Joby Aviation team has been steadily working toward our goal of providing safe, affordable, fully electric air transportation that is accessible to everyone. Imagine an air taxi that takes off vertically, then quietly and quickly carries you over the congestion below, giving you back that time you'd otherwise spend sitting in traffic. Technology has advanced to the point where designing and operating an all-electric aircraft is completely viable. Our team has been discreetly designing and flight testing this vehicle and is looking for talented individuals to see it through certification and high rate production.
Overview
Joby Aviation is seeking a passionate engineer to join our Powertrain team in San Carlos, CA to support development of the Joby S4. The individual would be responsible for building and maintaining full and/or reduced order heat transfer models to support mechanical design & optimization efforts. This role would contribute to aero/thermal aspects across various teams such as environmental control, battery, system electronics and propulsion. Heavy use of STAR-CCM+ envisioned for near-term workflow so tool proficiency is preferred.
Responsibilities
Determine appropriate model complexity to support design decisions & timelines.
Analyze component & system level performance with keen eye on improvements.
Collaboratively define system architecture & key system requirements.
Guide test procedures for model correlation & verification.
Required
 Strong fundamentals in thermodynamics, fluid dynamics and aerodynamics.
Working knowledge of at least one CFD analysis toolkit such as STAR-CCM, OpenFOAM, Ansys, etc.
Experience with building large CFD models with complex CAD geometry.
Self-starter who can effectively balance multiple project timelines & priorities.
Pursuant to various local, state, and federal regulations, you must show proof of your full COVID-19 vaccination status prior to your start date. Exemption requests are available for bona fide religious and medical circumstances.
Desired
Proficiency with STAR-CCM and 3DExperience (CATIA).
Postgraduate qualification & relevant work experience in automotive or aviation industry.
Skilled in thermal resistance modeling and transient heat transfer analysis.
CFD experience in air flow distribution, heat transfer, and fan components.
Familiarity with manufacturing constraints to inform cost-effective & manufacturable design recommendations.
Scripting knowledge (Python/Java/Matlab) for simulation automation and data analysis.
Experience with component or vehicle level instrumentation, testing, & analysis.
Apply
Your application has been successfully submitted.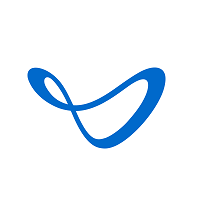 Electric Aerial Ridesharing