Software Program Manager
Joby Overview
Located in Northern California, the Joby Aviation team is steadily working toward our goal of creating an affordable, all-electric air transportation system. Imagine an air taxi that takes off vertically, then quietly and quickly carries you over the traffic congestion below, giving you back the time that otherwise would have spent sitting in traffic. Since 2009, our team has been making this dream a reality, designing and flight testing a prototype aircraft capable of serving in a network of electric air taxis. We're looking for talented individuals to join our team as we push onwards toward certifying the aircraft with the Federal Aviation Administration and preparing for commercialization with launch targeted in select markets for 2024. 
Responsibilities
Manage scrum process for multiple cross-functional software teams , including daily standup, story grooming, retrospectives, and sprint planning.
Facilitate implementation of new processes and improvements. Refine existing processes, and develop new processes as Joby grows and runs the long path to fully certified software.
Monitor work and remove impediments to progress.
Facilitate communication, discussion, decision making, and conflict resolution
Train and support team members in good Agile/Scrum practices.
Coach the team to higher levels of Scrum maturity.
Identify and track risks and issues with ongoing projects. Schedule and facilitate meetings, document, create tasks, track progress and marshal resources as needed to achieve resolution.
Communicate risks, issues, plan, and status. Identify mitigation strategies and impact to staffing or schedule.
Help team develop longer term goals and translate those goals into Epics and Stories; facilitate Backlog grooming.
Be flexible.
Required
Project Management of Enterprise level cross functional Software Teams and Projects (e.g. Systems, Embedded, Life-safety critical software). Hands on / direct program management of software engineers to manage their schedules and deliverables.
Bachelor's in engineering or relevant fields.
Proficiency with Agile development process, scrum master experience Knowledge of Scrum and Kanban methodology.
7+ years of experience with software development project scheduling and management.
Demonstrated organizational skills and attention to details.
Demonstrated experience in the simultaneous management of multiple high-paced engineering projects.
Strong communication skills, both oral and written.
Excellent skills and knowledge of facilitation, situational awareness, conflict resolution, continual improvement, empowerment, and increasing transparency.
Hands on experience / fundamental understanding of iterative and incremental development.
Proactively identify and develop needed processes; gain concurrence and facilitate adoption.
Desired
FAA certification experience
Experience with safety critical software development projects is desired but not required.
Proficiency with JIRA, Jira Advanced Roadmaps, and/or Polarian
Proficiency with common workplace software: Word, spreadsheets, Confluence, Slack, etc.
Pursuant to various local, state, and federal regulations, you must show proof of your full COVID-19 vaccination status prior to your start date. Exemption requests are available for bona fide religious and medical circumstances.
Apply
Your application has been successfully submitted.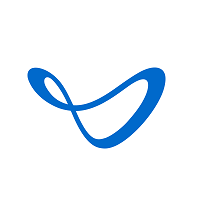 Electric Aerial Ridesharing