Inventory Control Specialist
Joby Overview
Located in Northern California, the Joby Aviation team is steadily working toward our goal of creating an affordable, all-electric air transportation system. Imagine an air taxi that takes off vertically, then quietly and quickly carries you over the traffic congestion below, giving you back the time that otherwise would have spent sitting in traffic. Since 2009, our team has been making this dream a reality, designing and flight testing a prototype aircraft capable of serving in a network of electric air taxis. We're looking for talented individuals to join our team as we push onwards toward certifying the aircraft with the Federal Aviation Administration and preparing for commercialization with launch targeted in select markets for 2024. 
Responsibilities
Responsible for performing an array of inventory, logistics, and customer support; maintains inventory and processes supply requests for internal customer base.
Ensures all aviation parts brought into and maintained in serviceable stock meet Federal Aviation Administration (FAA), Joby Aviation and industry requirements and all unserviceable stock is segregated into a defined quarantine area.
Supports parts inspection under the supervision of a licensed Aviation Maintenance Technician
Maintains accurate inventory by ensuring accurate selection of stock for any issue document, arranging stock on shelves per system specified zone and bin locations and
using First-in-First-Out (FIFO) rules, identifying obsolete and expired products, and ensuring warehouse is well maintained and staging areas clearly defined.
Assists with restocking of off-site maintenance locations by gathering and staging replenishment stock requirements and collaborating with the Aircraft Maintenance Technicians to receipt and transfer the items into the off-site maintenance locations.
Performs periodic physical inventory counts and audits to ensure appropriate quantities of items are stocked in the correct locations and provides input to the management team for adjustments of reorder settings and stocking levels.
Provides materials shipping support by verifying products are within expiration dates prior to shipping, has supporting documentation, packaging products to ensure integrity of product and guard against damage or loss of product, ensuring shipment methods comply with hazardous materials regulations and health and safety guidelines.
Coordinates LTL and specialty shipment methods with specified freight providers and contracted shippers/delivery services and assists with the loading and unloading of company assets as directed.
Occasionally delivers oversized or bulky items, AOG parts or tooling, and specialty requests to field maintenance bases or other inventory locations.
Other inventory or maintenance support duties as assigned
Required
2 years experience working with inventory, logistics functions and Warehouse Management System (WMS).
High school diploma or equivalent.
DOT Hazmat Basic General Awareness online course must be completed within the first 6 months of employment.
Ability to multitask, work independently and with a team in a fast-paced environment.
Well-organized, analytical, and excellent verbal and written communication skills.
Proficient in Microsoft Office Suite.
Ability to read and understand technical manuals and record books.
Desired
Knowledge in aircraft, engine, and component records is preferable.
Previous experience working under the supervision of an Aviation Maintenance Technician or military equivalent
Pursuant to various local, state, and federal regulations, you must show proof of your full COVID-19 vaccination status prior to your start date. Exemption requests are available for bona fide religious and medical circumstances.
Apply
Your application has been successfully submitted.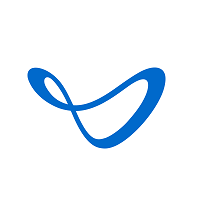 Electric Aerial Ridesharing