Configuration Management Specialist
Joby Overview
Located in Northern California, the Joby Aviation team is steadily working toward our goal of creating an affordable, all-electric air transportation system. Imagine an air taxi that takes off vertically, then quietly and quickly carries you over the traffic congestion below, giving you back the time that otherwise would have spent sitting in traffic. Since 2009, our team has been making this dream a reality, designing and flight testing a prototype aircraft capable of serving in a network of electric air taxis. We're looking for talented individuals to join our team as we push onwards toward certifying the aircraft with the Federal Aviation Administration and preparing for commercialization with launch targeted in select markets for 2024. 
Overview
The configuration control discipline in aerospace industry is critical to the safety and the certification of the airplane. As a configuration control specialist, you are responsible to maintain the integrity of the configuration of this product, and demonstrate compliance to a variety of FAA rules, guidance documents, and industry standards. As a clean sheet aircraft developer, our attention to safety and the regulatory guidance is central to everything we do. This role would allow the successful candidate to apply and improve their knowledge and skillset in product management, product, and process development as well as configuration management, while working on a cutting-edge technology and product, and working with a very talented and diverse team of engineers.
Responsibilities
Our goal is to find individuals who are open to new challenges and are willing to roll up their sleeves and do what is necessary to help the team to control our data. The successful candidate may find themselves reviewing data compliance one day, providing training to coworkers about configuration control the next, and presenting to the change board the day after. 
Support the release of the data
Manage the Bill of Materials (BOM) and the effectivity within Enovia
Create and maintain the Master Drawing List (MDL)
Ensure the problem reporting and change control processes are properly executed
Coordinate and run change boards
Generate progress report, identify issues, and define action plan to address them
Create training material and provide continuous
Participate in meeting and provide advice on configuration control of different data
Work closely with the broader engineering teams and ensure consistent execution of configuration control processes across the board
Required
BS in engineering or technical area (e.g., computer science, electronics technician) and 5+ years of experience as a configuration specialist, program or project manager in aerospace OR an advanced degree and 3+ years' experience.
Strong interpersonal and communication skills including writing skills
Ability to work without supervision. Independent problem solver
Enjoys working in a collaborative, collegial environment
Capable of coming up to speed on topics quickly; excited to learn new things
Strong work ethic and goal-focused
Desired
Practitioner-level knowledge of DO-178C (related to configuration control), familiarity with FAA regulations
Experience with managing change control process and running change boards
Experience with Enovia, Jira, Confluence, Polarion, Collaborator and SharePoint
Pursuant to various local, state, and federal regulations, you must show proof of your full COVID-19 vaccination status prior to your start date. Exemption requests are available for bona fide religious and medical circumstances.
Apply
Your application has been successfully submitted.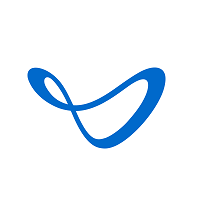 Electric Aerial Ridesharing