Health Monitoring and Prognostics Engineer
Joby Overview
Located in Northern California, the Joby Aviation team is steadily working toward our goal of creating an affordable, all-electric air transportation system. Imagine an air taxi that takes off vertically, then quietly and quickly carries you over the traffic congestion below, giving you back the time that otherwise would have spent sitting in traffic. Since 2009, our team has been making this dream a reality, designing and flight testing a prototype aircraft capable of serving in a network of electric air taxis. We're looking for talented individuals to join our team as we push onwards toward certifying the aircraft with the Federal Aviation Administration and preparing for commercialization with launch targeted in select markets for 2024. 
Overview
Joby Aviation is seeking an experienced Health Monitoring/Prognostics Engineer with ability to contribute to research and development of advanced diagnostic and prognostic solutions for critical applications. The successful candidate will join a team designing novel diagnostics and prognostics algorithms for embedded applications. This position requires involvement in all phases of the product development lifecycle, including requirements, design, validation, documentation, release, and maintenance. The position will include collaboration within a team environment while emphasizing individual contributions. Candidates must have good people skills and the desire to work with a highly technical team of functional experts. Adept at developing requirements from customer feedback and communicate requirements. The ideal candidate will have worked in the development of Prognostics and Health Monitoring (PHM) systems in industry or government positions, or completed Master's or PhD level research focused on PHM technologies
Responsibilities
Develop models and algorithms to assess the condition of electro-mechanical systems
Conduct research and development projects focused on Prognostic Health Management (PHM) and Condition Based Maintenance Plus (CBM+) in a variety of different application areas
Applies Reliability-Center Maintenance (RCM) methodologies
Collects and analyzes equipment lifecycle history (e.g., failure modes, downtime, MTBF, etc.)
Assists physical asset owners in implementing and improving cost effective maintenance programs
Required
MS or PhD in Electrical, Computer Science, Mechanical or Aerospace Engineering, or a related field with 3 or more years of relevant experience
Work experience (including academic research) directly related to development of PHM or CBM+ technologies or analysis and simulation of complex electrical or mechanical systems
Very strong analytical skills with background in probability and statistics
Experience with digital signal processing algorithms
Strong programming skills, preferably in Python/C++
Strong written and verbal communication skills
Self-starter that can work with limited supervision and guidance
Desired
Experience with Health and Usage Monitoring Systems (HUMS) and their certification
Experience with statistical estimation, filtering, pattern recognition, classification, prediction
Familiarity with fault detection and diagnosis methods, and reliability analysis
Embedded programming skills a plus
Pursuant to various local, state, and federal regulations, you must show proof of your full COVID-19 vaccination status prior to your start date. Exemption requests are available for bona fide religious and medical circumstances.
Apply
Your application has been successfully submitted.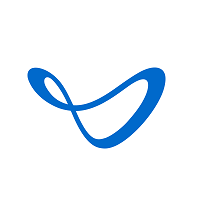 Electric Aerial Ridesharing