Buyer
Joby Overview
Located in Northern California, the Joby Aviation team has been steadily working toward our goal of providing safe, affordable, fully electric air transportation that is accessible to everyone. Imagine an air taxi that takes off vertically, then quietly and quickly carries you over the congestion below, giving you back that time you'd otherwise spend sitting in traffic. Technology has advanced to the point where designing and operating an all-electric aircraft is completely viable. Our team has been discreetly designing and flight testing this vehicle and is looking for talented individuals to see it through certification and high rate production.
Overview
This role will work closely with Engineering, Planning, Production, Finance, Quality, and Warehousing to ensure that materials are available to the Production team to achieve their planned schedule. 
Responsibilities
Purchase materials, mechanical components(motors, gears, bearings, machined parts, etc), consummables, and equipment per schedule
Expedite open purchase orders
Prioritize ordering of materials based on production schedule, shop capacity, inventory, and documented lead times
Assure that suppliers deliver components properly marked and with the required paperwork
Resolve purchase order discrepancies and invoice issues
Develop and maintain strong supplier relationships
Monitor and support Supplier performance system (OTD, cost reductions, etc.). Keep Supplier apprised of their scores
Maintain and analyze procurement data and metrics
Understand and contribute to establishing appropriate Kan-Ban levels of inventory
Support multiple sites with purchases for special projects that may be unique and have long lead-times
Review purchasing demands and shortages daily to determine priorities for the day
Retain records of purchases to ensure traceability of parts to requirements for FAA and AS9100
Ensure trade compliance for exported products and tariff codes
Proactively update management and teams on all critical supply issues
Maintain an Approved Supplier List (ASL)
Required
Remarkable problem solving skills
Strong communication skills
Ability to thrive in a challenging and fast-paced environment
Learn quickly and prioritize appropriately to meet internal customer needs
Conduct all activities with the highest degree of integrity
Minimum 5 years of purchasing experience in manufacturing industry
Technical fluency in MSOffice products (Excel required)
Strong experience with ERP/MRP systems
Excellent verbal and written communication skills
Must be able to handle multiple priority items as well as meet simultaneous deadlines
Desired
Experience with ISO9001 or AS9100 processes and procedures
FAA procurement experience
Apply
Your application has been successfully submitted.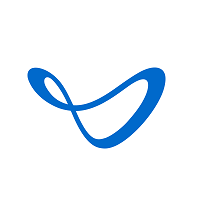 Electric Aerial Ridesharing