Senior Product Manager - Operations
Joby Overview
Located in Northern California, the Joby Aviation team is steadily working toward our goal of creating an affordable, all-electric air transportation system. Imagine an air taxi that takes off vertically, then quietly and quickly carries you over the traffic congestion below, giving you back the time that otherwise would have spent sitting in traffic. Since 2009, our team has been making this dream a reality, designing and flight testing a prototype aircraft capable of serving in a network of electric air taxis. We're looking for talented individuals to join our team as we push onwards toward certifying the aircraft with the Federal Aviation Administration and preparing for commercialization with launch targeted in select markets for 2024. 
Overview
You will lead development of Joby's operational applications that will power the world's first urban air mobility service. This is a zero to one role where you will work hand in hand with our commercial flight operations team to solve complex problems with an easy-to-use suite of software in support of Joby's goal to save 1 billion people an hour a day.
Responsibilities
Zero to one. You can design and build products the world has never seen before. You know how to step outside the needs of today and build towards a future vision. You challenge current beliefs and often find innovative ways to validate your ideas before they reach end users
Customer focus. You are focused on Joby's commercial operations team, and invest the time to deeply understand their various workflows. Rolling up your sleeves for hands-on learning energizes you
Chart the roadmap for Joby operational tools. You understand the bigger picture and can paint the vision for how Joby will achieve its lofty long term goals. You steadfastly prioritize, remove blockers, and keep us on track for a commercial launch
Build tools that scale and empower. You lead the team to define, design, and develop innovative solutions that give our Operations Team "superpowers". Your step-change products directly influence the bottom line of our business through their safety and efficiency
Be a force multiplier. You define and communicate product goals, requirements, and constraints. You surface problems and dissect them to fully understand the root cause. You source and synthesize feedback from internal experts and experiments, which is then incorporated in the solution. You define success, measure progress, and have creative tactics to push the pace
Required
5+ years of Product Management experience
BA/BS in Computer Science, Electrical Engineering, or a related technical field
A track record of working independently to solve unstructured, ambiguous problems in a fast-paced environment
Experience planning, managing, and leading sophisticated technology projects in a high-paced, constantly evolving work environment, leading the team through issue resolution throughout the entire development lifecycle
Tactical skills: a proven track record of shipping and supporting simple, elegant products at scale
Entrepreneurial instincts, with a clear bias for informed action and track record of leading new initiatives with limited resources and support
Excellent writing skills, an ability to transform requirements into visual wireframes and written specifications
Desired
Background in or passion for aviation & all things that defy gravity
Experience working in highly regulated spaces (mobility, healthcare, aviation)
Experience working with human factors to design and evaluate complex user interactions for safety & efficiency
Pursuant to various local, state, and federal regulations, you must show proof of your full COVID-19 vaccination status prior to your start date. Exemption requests are available for bona fide religious and medical circumstances.
Apply
Your application has been successfully submitted.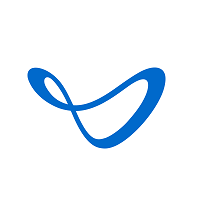 Electric Aerial Ridesharing