Environmental Health and Safety Intern
Joby Overview
Located in Northern California, the Joby Aviation team is steadily working toward our goal of creating an affordable, all-electric air transportation system. Imagine an air taxi that takes off vertically, then quietly and quickly carries you over the traffic congestion below, giving you back the time that otherwise would have spent sitting in traffic. Since 2009, our team has been making this dream a reality, designing and flight testing a prototype aircraft capable of serving in a network of electric air taxis. We're looking for talented individuals to join our team as we push onwards toward certifying the aircraft with the Federal Aviation Administration and preparing for commercialization with launch targeted in select markets for 2024. 
Overview
Under the direction of the Head of Safety, this position will support both EHS and environmental compliance teams related to Joby's manufacturing and construction operations. You will work closely with cross-functional teams to promote/foster a strong EHS culture and assist in ensuring regulatory compliance, implementing risk prevention, safety audits, data collection, record keeping, and developing and implementing company-wide safety policies. The internship will also perform related duties as required. This position is onsite in our Marina, CA office.
Responsibilities
Supporting the EHS Lead with implementation and tracking of EHS projects, policies, and ensuring compliance with all applicable OSHA, EPA, and local regulatory laws
Assist in administering the day-to-day compliance of EHS policies
Attend meetings, collect data, track permit compliance
Assist with developing EHS communications and implementing sitewide EHS awareness
Develop, review and update EHS training content and employee training profiles
Conduct permit reviews, applicability analyses, document results, and assist in drafting permit applications
Review waste management profiles and SDS information
Update inventory
Conduct EHS risk assessments
Conduct safety audits
Required
Working towards a Bachelor's degree in, Environmental Health and Safety, Engineering, Industrial Hygiene, Environmental Science, or a related field
Transit between Joby locations
Desired
Currently enrolled in a Master's program related to Environmental Health and Safety
HAZWOPPER certified
Work experience in a related field
Working knowledge of local, state, and federal environmental, health and safety regulations
Working knowledge of the fundamentals of environmental permitting and environmental compliance,
Knowledge of Federal, State, and local statutes and regulations including OSHA, RCRA, CERCLA, and LUST
Data management
Skilled in effective communication (both written and verbal)
Skilled problem solver
Ability to develop and evaluate project alternatives while engaging with regulators to ensure project development
Ability to show integrity, ethics, and transparency
Ability to work well with multi-disciplinary teams
Pursuant to various local, state, and federal regulations, you must show proof of your full COVID-19 vaccination status prior to your start date. Exemption requests are available for bona fide religious and medical circumstances.
Apply
Your application has been successfully submitted.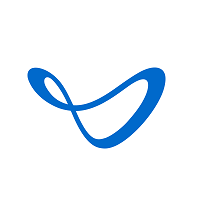 Electric Aerial Ridesharing