System Simulation Engineer
Joby Overview
Located in Northern California, the Joby Aviation team is steadily working toward our goal of creating an affordable, all-electric air transportation system. Imagine an air taxi that takes off vertically, then quietly and quickly carries you over the traffic congestion below, giving you back the time that otherwise would have spent sitting in traffic. Since 2009, our team has been making this dream a reality, designing and flight testing a prototype aircraft capable of serving in a network of electric air taxis. We're looking for talented individuals to join our team as we push onwards toward certifying the aircraft with the Federal Aviation Administration and preparing for commercialization with launch targeted in select markets for 2024. 
Overview
We are a rapidly growing team building mission critical software products supporting Joby Aviation's vision to save 1 billion people an hour every day through electric powered flight. 
The Product Intelligence team is developing tools to model this new transportation system and ensure that it provides a real-world solution that is accessible and sustainable, and provides a clear value proposition for users and communities. Inventing new ways to move around. It is a formidable challenge when you consider the complex, interacting factors that need to be simultaneously optimized: flight performance, noise, airspace integration, weather, economics, fleet optimization, contingency management, all presenting their own set of constraints.
Responsibilities
We are looking for a system simulation engineer to take on this task and build the path towards a real, large scale, Air Taxi service.
Required
Hands-on experience with transportation or other complex system modeling
Experience with cost modeling or business analysis
Experience with optimization
Ability to run complex analysis, organize results in a digestible way, extract strategic insight and follow-on key questions
Ability to exercise engineering judgment in making simplifications or approximations to make a problem tractable
Proficient in Python
BS or higher
Desired
Experience with aviation
Familiarity with transportation mode choice modeling
Experience working with large datasets ; data scientist 
Front-end, data visualization skills
Experience working with geolocation data
Pursuant to various local, state, and federal regulations, you must show proof of your full COVID-19 vaccination status prior to your start date. Exemption requests are available for bona fide religious and medical circumstances.
Apply
Your application has been successfully submitted.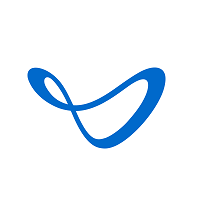 Electric Aerial Ridesharing