Design Engineer, Actuators
Joby Overview
Located in Northern California, the Joby Aviation team has been steadily working toward our goal of providing safe, affordable, fully electric air transportation that is accessible to everyone. Imagine an air taxi that takes off vertically, then quietly and quickly carries you over the congestion below, giving you back that time you'd otherwise spend sitting in traffic. Technology has advanced to the point where designing and operating an all-electric aircraft is completely viable. Our team has been discreetly designing and flight testing this vehicle and is looking for talented individuals to see it through certification and high rate production.
Overview
Joby Aviation is seeking a motivated individual to join our airframe and actuators team. This individual will be responsible for the design and certification of flight critical electro-mechanical actuators. This role will involve management of existing requirements and drafting new requirements, conceptual and detailed CAD design, drawing creation, hardware selection and procurement, and drafting of documentation for certification. This role will also require support in the manufacturing of prototype and production flyaway actuators, component and system testing, data analysis, and implementing design changes driven by learnings from test and operation. A strong knowledge of metallics, coatings, bearings, resolvers, encoders, brushless DC motors, seals, mechanical hardware, GD&T, and drafting standards are required. Experience in the certification of aerospace actuators is highly desirable. Hands-on experience and a "get it done" attitude are key for this position. This position is rewarding for engineers that value seeing their ideas rapidly grow from concept to creation due to Joby Aviation's fast development pace.
Responsibilities
Ensuring actuators meet all performance and certification requirements
Detailed layout of actuator mechanical and electrical design elements
Collaboration with engineering and certification teams to incorporate best practices
Ability and willingness to 'get your hands dirty' in the assembly and testing of actuators
Support of technicians and flight test personnel during integration and flight testing
Creation and maintenance of technical drawings and bill of materials
Support of certification process through documentation and communication
Required
B.S. in Mechanical Engineering or another relevant discipline
5+ years of work experience in a relevant industry
Ability to visualize complex 3D systems
Keen eye for detail and willingness to design to strict aerospace standards
Ability to select appropriate materials, coatings, and hardware to support design
Excellent teamwork and communication skills
Proficiency with CAD
Desired
M.S/Ph.D. in Mechanical Engineering or another relevant discipline
8+ years work experience in relevant industry
Certification experience to FAR Part 23/25/27/29
Experience designing and certifying precision rotating electromechanical systems
Experience with Dassault Systemes CATIA Part Design and Assembly Design
Experience working with brushless DC motors
Please include a cover letter with your application.
Pursuant to various local, state, and federal regulations, you must show proof of your full COVID-19 vaccination status prior to your start date. Exemption requests are available for bona fide religious and medical circumstances.
Apply
Your application has been successfully submitted.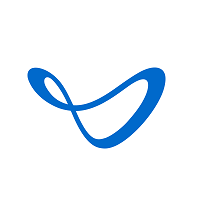 Electric Aerial Ridesharing