R&D Test Equipment Engineer, Batteries
Joby Overview
Located in Northern California, the Joby Aviation team is steadily working toward our goal of creating an affordable, all-electric air transportation system. Imagine an air taxi that takes off vertically, then quietly and quickly carries you over the traffic congestion below, giving you back the time that otherwise would have spent sitting in traffic. Since 2009, our team has been making this dream a reality, designing and flight testing a prototype aircraft capable of serving in a network of electric air taxis. We're looking for talented individuals to join our team as we push onwards toward certifying the aircraft with the Federal Aviation Administration and preparing for commercialization with launch targeted in select markets for 2024. 
Overview
Joby Aviation is seeking a highly motivated and talented engineer to take our cell and battery testing capabilities to the next level. In this role, you will be working with the cell characterization and battery abuse testing teams to design test equipment, optimize processes, and develop software that will produce quality data to influence critical design elements of our vehicle. You would use a data-driven approach to help scale up our testing operation for high-throughput/automation with data traceability in mind.
The ideal candidate also has prior experience working in a cell/battery lab setting and has knowledge of electrochemistry or abuse testing standards.
Responsibilities
Design and implement advanced test equipment to enable state-of-the-art testing of lithium ion batteries
Design or spec-out sensors (thermal, pressure, voltage/current, flowrate) and DAQ systems
Develop watchdog circuits, scripts, and dashboards to enhance lab safety and data quality
Hands-on prototyping of designs and equipment modifications (machining, laser cutting, pcb layout, soldering)
Collaborate with data analysts and engineers to establish and maintain data pipelines
Compose and execute plans for lab facility and operations growth
Manage lab hardware, including organization, calibration, and maintenance
Help engineers and technicians execute tests and identify open opportunities for improvement
Required
 BS degree with strong fundamentals in controls, design, heat transfer, or electronics
 Experience with CAD packages (Catia preferred) and custom equipment design

  Experience in instrumentation, data acquisition, and analysis (LabVIEW preferred)

  Hands-on attitude with focus on owning and executing projects, including prototyping and assembly
Desired
MS degree or above with 4+ years in related role
Experience with basic circuit design and EDA packages
Python or other scripting language for data processing and visualization and structured databases
Experience working with abuse testing at cell/module/pack levels and familiarity with safety testing standards such as UN 38.3, SAE 2464, RTCA DO-311
Pursuant to various local, state, and federal regulations, you must show proof of your full COVID-19 vaccination status prior to your start date. Exemption requests are available for bona fide religious and medical circumstances.
Apply
Your application has been successfully submitted.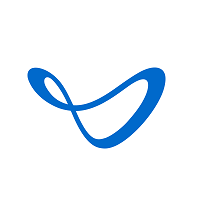 Electric Aerial Ridesharing