Technical Support Helpdesk Technician
Joby Overview
Located in Northern California, the Joby Aviation team is steadily working toward our goal of creating an affordable, all-electric air transportation system. Imagine an air taxi that takes off vertically, then quietly and quickly carries you over the traffic congestion below, giving you back the time that otherwise would have spent sitting in traffic. Since 2009, our team has been making this dream a reality, designing and flight testing a prototype aircraft capable of serving in a network of electric air taxis. We're looking for talented individuals to join our team as we push onwards toward certifying the aircraft with the Federal Aviation Administration and preparing for commercialization with launch targeted in select markets for 2024. 
Responsibilities
Provide first and second tier support for the Joby's desktop, printing, software, networking, and cloud services technology infrastructure.
You will monitor the IT ticketing queue and respond to employee's requests
Required
B.S. in software engineering or any Information Technology field or 4+ yeas of work experience in Information Technology with any degree.
5+ Years experience in commercial/industry/military sector
Ability to work well with fellow team members, speak and write with clarity, and maintain a clear mind at all times.
Qualified candidates should have recent experience administering and be competent users of Windows, Linux, and Mac OS
Demonstrated success in taking direction and working independently
Ability to manage multiple tasks, changing priorities as necessary
Ability to work under time pressure and adapt to changing requirements with a positive attitude
Ability to interact patiently, effectively, and professionally with all employees, parters, vendors, etc
Desired
Familiarity with PowerShell and powershell scripting, GPOs, registry editing, Windows software deployment, and Windows desktop configuration and troubleshooting
Ability to be self-motivated, proactive and an effective team player
Ability to understand scripts in bash/python/batch (Windows .bat) and ability to write simple scripts
Working understanding and experience with IP networks including subnets, VLANS, DNS, DHCP, web servers, the ethernet stack, and TCP/UDP ports
Working experience with public Cloud services
Experience tracing events within Windows/Mac OS/Linux logging systems
Experience with network and system diagnostic tools
Experience managing and operating virtual machines running via vmware
Experience with ILO / iDRAC server technology for remote hardware access
Experience with file shares and distributed file systems hosted on premise or in cloud
Pursuant to various local, state, and federal regulations, you must show proof of your full COVID-19 vaccination status prior to your start date. Exemption requests are available for bona fide religious and medical circumstances.
Apply
Your application has been successfully submitted.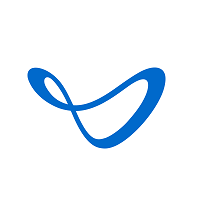 Electric Aerial Ridesharing