Senior DevOps Engineer
Joby Overview
Located in Northern California, the Joby Aviation team is steadily working toward our goal of creating an affordable, all-electric air transportation system. Imagine an air taxi that takes off vertically, then quietly and quickly carries you over the traffic congestion below, giving you back the time that otherwise would have spent sitting in traffic. Since 2009, our team has been making this dream a reality, designing and flight testing a prototype aircraft capable of serving in a network of electric air taxis. We're looking for talented individuals to join our team as we push onwards toward certifying the aircraft with the Federal Aviation Administration and preparing for commercialization with launch targeted in select markets for 2024. 
Responsibilities
Develop and continuously improve automation solutions to enable teams to build and deploy code efficiently and consistently
Provide guidance to development teams to improve performance and operability of the solutions they develop
Develop or setup tools for monitoring, alerting, logging, and visualization
Establish metrics such as key performance indicators of the development process
Promote DevOps principles and culture across the software engineering organization
Required
Familiar with CMake or similar large-scale C and C++ build systems
Ability to write automation using one or more common scripting/programming languages such as Java, Ruby, Python, Perl, HTML, cmake, YAML, JSON, or JavaScript.
Proficiency in Docker, TeamCity (Kotlin), GitHub, Artifactory, Ansible, AWS, and Kubernetes
Experience with monitoring and alerting tools such as Datadog, Cloudwatch, Stackdriver, or Splunk
Experience with performance metrics monitoring platforms such as New Relic or Grafana
Experience using scripting languages and configuration-as-code best practices for automation and to create end-to-end solutions
Experience developing on a Linux-based build system
5+ years of experience in the software industry
Bachelor's Degree or equivalent experience; degree in Computer Science, Engineering, or related field preferred
Desired
Familiar with transitioning from using Artifactory Cloud to Artifactory Self-Hosted
Familiar with DO-178C, Software Considerations in Airborne Systems and Equipment Certification
Pursuant to various local, state, and federal regulations, you must show proof of your full COVID-19 vaccination status prior to your start date. Exemption requests are available for bona fide religious and medical circumstances.
Apply
Your application has been successfully submitted.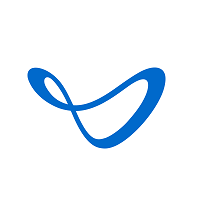 Electric Aerial Ridesharing