Manufacturing Test Engineer
Joby Overview
Located in Northern California, the Joby Aviation team is steadily working toward our goal of creating an affordable, all-electric air transportation system. Imagine an air taxi that takes off vertically, then quietly and quickly carries you over the traffic congestion below, giving you back the time that otherwise would have spent sitting in traffic. Since 2009, our team has been making this dream a reality, designing and flight testing a prototype aircraft capable of serving in a network of electric air taxis. We're looking for talented individuals to join our team as we push onwards toward certifying the aircraft with the Federal Aviation Administration and preparing for commercialization with launch targeted in select markets for 2024. 
Overview
Joby Aviation Hardware requires comprehensive testing to ensure safety and to meet flight certification standards and is seeking a motivated and organized manufacturing test engineer to join our manufacturing test team in San Carlos, Ca. In this role the candidate will: 
lead the effort to scope and develop automated test stations that will test avionics hardware through its manufacturing lines. 
Drive the test scope, test specification, equipment design, and related manufacturing implementation and integration.  
Interface with cross functional teams, from software, hardware design, manufacturing, process, quality and certification. 
Coordinate with factory teams to plan and place test stations, and to interface with factory data systems. 
In some cases, coordinating with external contractors will be necessary to deliver hardware and/or software aspects of the test station. 
The team will support process and quality engineers to monitor test output & statistics to continually assess design & test health and repeatability to ensure excellent process control. 
All of this is to be done to meet exacting requirements of aviation certification. The candidate must be an energetic, meticulous, self-motivated person with an adamant belief in the importance of product quality and strong leadership characteristics. If you love working with new technology, and have passion for innovation and safety, this is the job for you.
Responsibilities
Drive manufacturing test plan scope with hardware design, software, manufacturing, and operation teams
Establish test plans based on test requirements
Participate in initial equipment conceptual development and carefully balance product specifications, process requirements, layout complexity, cost, and lead-time limits
Control test plan execution with the focus on test coverage, certification requirements, cost reduction and simplicity to promptly release equipment
Host, and actively contribute to design review meetings of manufacturing test equipment
Support build, debug, validate, and fine-tune equipment for release to production
Establish great working relationships with vendors and managing their deliverables
Perform on-site and off-site acceptance testing (SAT/FAT) of test equipment
Continuously manage test equipment performance and improvement through ramp up, quality assurance, production certification and new product introduction phases
Work with Certification Engineers and quality to ensure that the EoL testing meets conforming requirements
Define operation, maintenance, and calibration requirements for each functional test equipment
Required
Bachelor's degree in electrical engineering or relevant fields
Hands-on skills with diagnostics software, hardware, tools, instruments, general electro-mechanical/mechatronic systems, and measurement techniques
Exposure to a wide variety of test systems, production machinery, industrial sensors, and equipment (pogo-pins, pressure transducers, temperature controllers, current meters, data acquisition devices, NI controllers etc.)
Demonstrate organizational skills and attention to details. 
Demonstrate the ability to work with different disciplines (i.e., electrical, mechanical, software)
Demonstrate the ability to multitask between multiple projects
Strong communication skills, both oral and written
Strong troubleshooting and problem-solving skills
Strong mentoring and leadership skills
Python knowledge
Knowledge of statistics and statistical analyses and experience applying these to factory tests, including concepts such as GnRR, Cpk, Standard deviation, etc.
Desired
Minimum 5 years of experience in manufacturing test engineering in a high-tech manufacturing environment
Experience with manufacturing aerospace or electrical vehicle projects
Able to develop LabView scripts for test automation
Project management, bug tracking and continuous integration tools (e.g., JIRA, Jenkins, TeamCity)
Familiarity with High Current and High Voltage
Familiarity with Motors and Servos
Familiarity with AutoCAD electric
Experience setting up graphical dashboards for data analysis (Tableau, Looker, or similar)
Piloting aircraft, avionics hardware, electric cars, or similar systems
MATLAB and similar mathematics tools
Compensation at Joby is a combination of base pay and Restricted Stock Units (RSUs). The target base pay for this position is $84,500-$130,500/year. The compensation package will be determined by job-related knowledge, skills, and experience.
Joby also offers a comprehensive benefits package, including paid time off, healthcare benefits, a 401(k) plan with a company match, an employee stock purchase plan (ESPP), short-term and long-term disability coverage, life insurance, and more.
Joby Aviation is an Equal Opportunity Employer.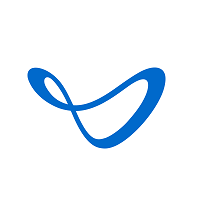 Electric Aerial Ridesharing