Technical Program Manager
About Bear Flag Robotics
We are changing the agricultural world with autonomy at Bear Flag Robotics. Our engineering team is developing bleeding edge autonomous technology for agricultural applications, with the goal of building incredible products that growers need to sustainably farm into the future. Bear Flag is an early stage team at John Deere, acquired in August 2021, with a growing portfolio of projects in the autonomy space and is looking for a Technical Program Manager to join our leadership team. 
Position Description
Bear Flag Robotics operates much like a startup within John Deere, and prides itself on rapid new product innovation and development, ensuring we scale products that deliver true value to growers across the world. The key to our success in scaling those products will hinge on our ability to execute meaningful deliverables that prove product viability and interface effectively with external technology partners that play critical roles in our development lifecycle. We are looking for an experienced Technical Program Manager to join our team and coordinate our efforts both in R&D and new product introduction. This position will be critical in helping our team execute on our product roadmap, ultimately scaling it within the John Deere ecosystem, and out to growers. This is an opportunity to come in at the ground level and manage mission critical work streams for an early stage team innovating rapidly. You'll need to interface with engineering, product management, operations, go-to-market, and external partner teams to strategically plan deliverables, allocate resources, foresee and overcome program risks and ultimately deliver transformational products. The ideal candidate will have a sharp business mind and proven ability to think strategically and execute methodically, as well as experience with hardware and software development and product management best practices. As a leader you will have an inherent talent for coordination and delegation and are motivated by the desire to optimize productivity and drive program success from inception to completion.  
What You Will Do
Lead cross-functional robotics/hardware/software and business projects.  
Collaborate with engineers, engineering managers, business leaders and external partners to estimate work efforts, define milestones and deliverables, and allocate resources.
Achieve and communicate balance between detailed planning at the start of the project and leaving room for iterative planning along the way as more information is uncovered.
Drive end-to-end project outcomes, track progress, hold team members accountable, resolve issues and blockers, and communicate project status to leadership.
Motivate team members at all levels to achieve the aggressive goals you and leadership set, holding the team to a high standard of timeliness and quality execution.
Proactively identify communication gaps, inefficiencies, and obstacles and work diligently to solve them before they impose a drag force on the team.  Implement and continuously look to improve communication protocols, processes, team meetings to drive cross-team collaboration and alignment while not wasting time.
Understand technical implementation at the architecture level to be able to ask clarifying questions and push team members to stay on track and be effective/efficient with their resources.
Work with the Product Management team to translate product goals and customer needs into product and engineering requirements.  
Manage and facilitate trade-off discussions between customer desires and engineering limitations to refine product requirements into what is meaningful and feasible based on phase of the project.
Establish working seam with external and John Deere technical teams that we interface with on both a business/product requirements level and product level. 
Who You Are
Bachelor's degree or equivalent practical experience (Engineering degree/experience highly preferred)
5+ years of experience in technical program management
Experience in technical leadership, leading project teams, and developing technical roadmaps
Experience working with robotics, hardware, embedded and full stack software development
Experience with product management and product lifecycle management
Experience with new product introduction
Passion for early stage product and project management with rapid iteration in a startup-like environment
Expert communication skills with the ability to listen, understand, and pull together multiple perspectives across different technical teams, build strategic relationships with leaders, and influence others to align with you.
Energized by ambiguous problem spaces and confident in framing the problem, identifying potential solutions or paths toward a solution, and driving the team toward that solution and over the finish line
Embody a sense of energy, enthusiasm, and positivity for our company and project mission both internally and externally
You look for ways to enable others to be successful and are always willing to help
Apply
Your application has been successfully submitted.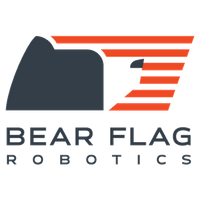 Autonomous Tractor Fleets