Senior Technical Recruiter
About Bear Flag Robotics 
 We are changing the agricultural world with autonomy at Bear Flag Robotics. Our team is building a fleet of autonomous farming tractors and we are looking for a Senior Tech Recruiter to support our growth. Bear Flag was acquired by John Deere in August 2021 and this position will be critical in helping architect and scale Bear Flag's systems, processes, team, and culture within the John Deere ecosystem.
Position Description
We are looking for a Senior Technical Recruiter to help scale our team. This is a full-cycle recruiting position and you'll be responsible for every inch of the hiring process - from partnering with hiring managers, sourcing & screening candidates, coordinating & scheduling interviews, expertly communicating our work and mission, being a builder and steward of our hiring process & strategy and working with hiring teams to evaluate and extending offers.  You will also be asked to facilitate and lead meetings with the people team and hiring teams to establish and maintain meaningful relationships with interviewers, senior leadership, and key cross-functional stakeholders. You should have a strong understanding of the technology industry, have experience working with several hiring managers, and have experience filling roles across different departments in a fast-paced environment.  The ideal candidate for this position has successfully recruited for tech. teams (Engineering & Product) at fast-growing technology companies, is excited by the challenge of hiring talent at incredible speed, and is passionate about Bear Flag Robotics's technology and mission. You should be well-versed in building and managing your own recruiting pipeline.
What you will do
Manage the full-cycle recruiting process from kick-off meetings with hiring managers to sourcing/screening/scheduling interviews to closing candidates across a broad range of technical (and on some occasions, our non-technical positions).
Partner with our technical and on some occasions, our non-technical team leaders to plan for hiring needs and create growth roadmaps.
Source and engage exceptional talent from diverse backgrounds, and provide a top-notch candidate experience
Expand and nurture relationships with prospective candidates, current students, universities and/or professional organizations, to maintain a robust talent network for future growth.
Manage and work with external hiring resources (e.g. agencies, consultants, staffing firms) as needed
Drive creative and scalable talent initiatives and help develop our talent brand.
Use a data-driven approach to identify gaps and continuously improve recruiting operations and interview practices.
Create materials and provide internal training on hiring best practices and techniques. 
25% travel required
Who you are
You have 5+ years of experience as a technical recruiter a fast-paced, tech startup or similar experience and partnering with senior leadership and management teams on hiring initiatives (in-house experience strongly preferred).
You have experience recruiting in one or more of the following deep-tech industries: robotics, ag-tech, hardware, and machine learning.
You are passionate about building diverse teams and believe that Diversity, Equity and Inclusion (DEI) are fundamental to the company's success.
You are excited about new technologies and highly motivated to expand your knowledge by learning from others as well as doing your own research.
You are a self-starter, proactive in identifying opportunities and/or gaps and taking ownership.
You have excellent written and verbal communication skills.
You are adept at working with multiple stakeholders and thrive in a collaborative team environment.
Apply
Your application has been successfully submitted.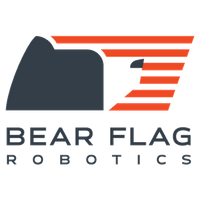 Autonomous Tractor Fleets