Algorithms Engineer
Who we are:
Wise Systems builds autonomous dispatching and routing software that is used by some of the world's largest fleets to improve both fleet efficiency and customer service. At Wise Systems, we believe that companies don't have to sacrifice efficiency to dramatically improve their customer service, and we've built the platform to transform delivery operations. 
Based in Cambridge, MA, Wise Systems was started out of MIT and is growing rapidly, building an incredible, diverse team that shares a deep commitment to our customers' success. Wise also has a highly engaged network of advisors, mentors, and investors passionate about enabling new standards and capabilities in delivery and logistics through engineering and data science.
As we continue to grow we're excited to bring together people who are curious, ambitious, and creative. If you are excited about solving real-world problems and building powerful and usable products, we need you. 
What we are looking for:
Wise Systems is looking for a software engineer focusing on algorithmic development. At Wise Systems, this engineer will work alongside our team of Applied Research (AR) Scientists to design and build our platform for real-time logistics optimization and analysis. Prospective candidates would join a team that is adept at designing and implementing optimization and machine learning algorithms and are able to implement optimization methods through code.
The algorithms engineer will spend the bulk of their time developing the advanced optimization algorithms that power the Wise Systems platform. We are looking for an engineer who will be comfortable communicating and collaborating with the Product team in scoping and designing state of the art solutions.
Responsibilities
Develop cutting-edge real-time optimization algorithms for Wise's autonomous dispatch & routing platform
Continuously improve optimization algorithms to comply with customer requirements/needs
Identify problems and design robust solutions that are based on state of the art algorithms and software technologies.
Work with AR scientists to design, prototype, implement, and evaluate algorithmic solutions
Deploy solutions using cloud-native services
Qualifications
3+ years hands-on design and coding with Scala (preferred), Java, and/or C
Experience constructing and improving optimization algorithms
Proficient understanding of data infrastructure and backend systems
Familiarity with AWS is a plus
Familiarity with optimization packages such as CPLEX, Gurobi etc. is a plus
Research and publication experience is a plus
We are an equal opportunity employer and value diversity. All employment is decided on the basis of qualifications, merit and business need.
Apply
Your application has been successfully submitted.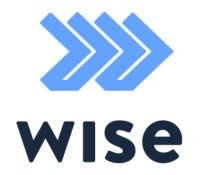 AI Driven Final Mile Logistics