Senior Software Engineer: Data Infrastructure
Joby Overview
Located in Northern California, the Joby Aviation team has been steadily working toward our goal of providing safe, affordable, fully electric air transportation that is accessible to everyone. Imagine an air taxi that takes off vertically, then quietly and quickly carries you over the congestion below, giving you back that time you'd otherwise spend sitting in traffic. Technology has advanced to the point where designing and operating an all-electric aircraft is completely viable. Our team has been discreetly designing and flight testing this vehicle and is looking for talented individuals to see it through certification and high rate production.
Overview
Joby's vision for advanced arial mobility requires recording high bandwidth data from a number of sensors. Working as a Senior Software Engineer you will be responsible for further development of infrastructure and platforms for Data Analytics at Joby Aviation in support of design, test and flight operations. You should be able to work cohesively inside of a team, understand large data analytics systems, and have an eye for scalable and flexible designs. You will also need to work closely with your colleagues across a broad set of highly technical disciplines who depend on our Analytics platforms. The ideal candidate is energetic, has a positive attitude, is flexible and excited about learning and using new technologies.
Responsibilities
The successful candidate will assist the team in:
Designing and coding our next generation of aircraft Data Pipeline tooling to increase scale and enable Joby's long term vision

Developing and maintaining near-realtime storage and streaming of telemetry and other data

Supporting Joby Data Scientists and Analysts in consuming data from Delta or Kafka sources for analytics purposes

Supporting

Monitoring performance, reliability, and trends to efficiently scale our Data and Analytics infrastructure
Required
University degree in computer science, computer engineering, physics, mathematics, or similar field
7+ years experience in relevant industry
Expertise in performant, maintainable programming methodologies and multi-layer system architectures
Expertise in Python as well as one or more other languages: Rust, C++, C, Scala, Java, etc
Proficient in service deployment technologies, e.g. Docker, Kubernetes, AWS
Experience with database platforms for scientific computing and analytics
Proficient in network architecture, protocols, and programming
Ability to support and work closely with a myriad of colleagues who are experts in aircraft design, systems engineering, test engineering, flight test operations, data analytics, and machine learning
Pursuant to various local, state, and federal regulations, you must show proof of your full COVID-19 vaccination status prior to your start date. Exemption requests are available for bona fide religious and medical circumstances.
Desired
Expertise in Rust
Experience with 

visualization and presentation tools that help Scientists and Engineers realize value from data

Real-time data recording and replay systems
Apply
Your application has been successfully submitted.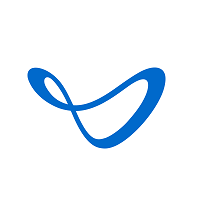 Electric Aerial Ridesharing