Systems Engineer, Electrical Power Systems
Joby Overview
Located in Northern California, the Joby Aviation team is steadily working toward our goal of creating an affordable, all-electric air transportation system. Imagine an air taxi that takes off vertically, then quietly and quickly carries you over the traffic congestion below, giving you back the time that otherwise would have spent sitting in traffic. Since 2009, our team has been making this dream a reality, designing and flight testing a prototype aircraft capable of serving in a network of electric air taxis. We're looking for talented individuals to join our team as we push onwards towards certifying the aircraft with the Federal Aviation Administration, high-rate production, and preparing for commercialization with launch targeted in select markets for 2024.
Overview
Joby Aviation is looking for engineers experienced with civil aviation certification to join our growing team in the role of a Systems Engineer focused on Electrical Power Systems. The Systems Engineer will be integral to the life-cycle success of a single or multiple aircraft systems, ranging from requirements management, development, certification, and entry into service. The Systems Engineer will coordinate between the various departments - Electrical Engineering, EWIS Engineering, Mechanical Engineering, Software, Flight Test, Manufacturing, Operations - as necessary to ensure the technical success of their systems. This role will serve as an internal Subject Matter Expert as well as a primary external point of contact with regulatory agencies and industry standards groups for aircraft, system, and equipment-level aspects of electrical power systems and equipment. The most important traits at Joby are attitude towards the project, hard work ethic, and being able to self-manage and learn new skills. Forward thinking will be highly regarded as well.
This position will work closely with multiple design engineering and test teams to ensure system and equipment requirements are managed appropriately, architectures are safe and reliable, and designs comply with all company requirements and federal airworthiness regulations. This position requires a solid understanding of aircraft electrical systems, system development processes, equipment design and qualification, and industry-specific certification processes. This position requires the engineer to be a full-time, direct employee of the company located onsite.
The Systems Engineer will be responsible for certification aspects of some, or all systems and equipment related to:
High Voltage Electrical System
Power Distribution and Quality
Circuit Protection
Energy Storage System
Responsibilities
Providing technical guidance across several systems and electronic equipment design and qualification projects
Establishing compliance strategies – including methods of compliance – and driving those strategies into engineering, test, and manufacturing execution
Develop and manage requirements
Generate, review, and approve system and equipment level requirements
Conduct trade studies, analyses, and test programs as necessary to validate or verify that the system meets all functional, performance and safety requirements
Work with various company departments to ensure the electrical power systems interfacing equipment meets the appropriate power quality requirements
Generate, review, and approve
Engineering drawings, schematics, and design specifications
System safety analyses, such as FHAs, FTAs, CCAs, FMEAs, etc.
Electrical Loads Analysis
Battery Capacity and Power Availability Analysis
Developing, reviewing, and approving certification-related documents, including
Issue Papers, Special Conditions, Equivalent Levels of Safety, etc.
Certification Plans and Summaries
Test Plans and Reports
Design and Analysis Reports
Requests for Conformity, Statements of Compliance
Working with and mentoring multiple engineering teams with a mix of aerospace and non-aerospace backgrounds to
Establish relevant design development and certification plans that will support Type Certification
Convey and document requirements in a way that clearly breaks down the regulations and guidance material
Develop engineering specifications for electrical systems and equipment
Review designs, develop solutions, and ensure compliance with the airworthiness standards
Required
Skilled at creating and reviewing technical schematics, logical and functional diagrams, and engineering specifications
General understanding of design standards and verification methods for electrical power systems and equipment
Previous FAA certification experience with electrical power systems
Understanding of RTCA/DO-160 Environmental Conditions and Test Procedures for Airborne Equipment
Basic knowledge of 2X.1309 analyses and processes, including Advisory Circular 23.1309-1E, SAE ARP4761, and SAE ARP4754A
The ability to question traditional assumptions in the application of regulations, guidance material, and engineering specifications
The ability to read, review, and create technical schematics, engineering specifications, and engineering drawings
Excellent problem solving, communication, and technical writing skills
At least 5 years of relevant aviation or aerospace industry experience
A Bachelor of Science in an applicable engineering discipline
Proficient in English
Proficient with Microsoft Office products
Able to relocate permanently
Pursuant to various local, state, and federal regulations, you must show proof of your full COVID-19 vaccination status prior to your start date. Exemption requests are available for bona fide religious and medical circumstances
Apply
Your application has been successfully submitted.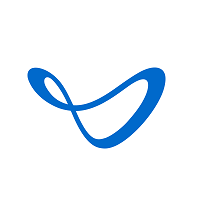 Electric Aerial Ridesharing