Model Based Tool Developer
Joby Overview
Located in Northern California, the Joby Aviation team has been steadily working toward our goal of providing safe, affordable, fully electric air transportation that is accessible to everyone. Imagine an air taxi that takes off vertically, then quietly and quickly carries you over the congestion below, giving you back that time you'd otherwise spend sitting in traffic. Technology has advanced to the point where designing and operating an all-electric aircraft is completely viable. Our team has been discreetly designing and flight testing this vehicle and is looking for talented individuals to see it through certification and high rate production.
Overview
In this position, you will write and modify code to support certification of our model-based software development process. You will work closely with the flight control, motor control, development operations, battery and simulation teams to continuously upgrade and improve our automated code generation process. You should be an expert in the certification process associated with model-based development, have familiarity with the relevant certification reference material, and be passionate about continuously improving the tools and processes we use to translate algorithms into code. You will also develop tools to support analysis of models and test data, help reduce model simulation time, and optimize models to reduce computational load.
Desired
B.S. with >= 7 years of experience, or M.S. with >= 5 years of experience, in mechanical engineering, electrical engineering, aerospace engineering, computer science, or a related field
Expertise in MATLAB/Simulink/Stateflow
Proficiency in C/C++
Proficiency in build automation tools such as CMake
Familiarity with DO-331 and DO-178C
Pursuant to various local, state, and federal regulations, you must show proof of your full COVID-19 vaccination status prior to your start date. Exemption requests are available for bona fide religious and medical circumstances.
Apply
Your application has been successfully submitted.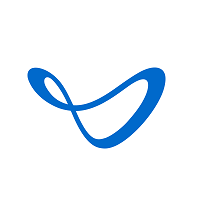 Electric Aerial Ridesharing