Packaging Engineer
Joby Overview
Located in Northern California, the Joby Aviation team is steadily working toward our goal of creating an affordable, all-electric air transportation system. Imagine an air taxi that takes off vertically, then quietly and quickly carries you over the traffic congestion below, giving you back the time that otherwise would have spent sitting in traffic. Since 2009, our team has been making this dream a reality, designing and flight testing a prototype aircraft capable of serving in a network of electric air taxis. We're looking for talented individuals to join our team as we push onwards toward certifying the aircraft with the Federal Aviation Administration and preparing for commercialization with launch targeted in select markets for 2024.
Overview
Joby Aviation is seeking a passionate Packaging Engineer to join our Powertrain & Electronics Manufacturing Engineering Team in San Carlos, CA with a focus on packaging standards, packaging design, and repack processes. The Packaging Engineer will support the Joby aircraft powertrain scale-up through the implementation of standard packaging that is driven by product, throughput, and quality requirements. This individual must be highly organized and self-driven while possessing a deep understanding of packaging testing, manufacturing styles, and material flow. This position allows the individual to set the future of packaging for Joby Aviation. 
Responsibilities
Work with the product design team, manufacturing engineering team, inventory team, and supply chain team to understand the requirements of all the moving pieces in the manufacturing processes.
Create packaging standards that will drive the requirements for suppliers and manufacturing to maintain consistency, quality, and efficiency.
Work with suppliers to standardize package designs for parts to be received in order to maintain consistency of receiving procedures and inventory size/location.
Design and work with suppliers to design returnable packaging for shipping out of sub-assemblies to other Joby locations.
Create package labeling standards for efficient receiving, Kanban style repack, production line deliveries, and guarantee traceability of the products through the entire manufacturing process.
Required
BS in Packaging Engineering, Manufacturing Engineering, Mechanical Engineering or related field.
4+ years of packaging engineering experience. Experience in regulated manufacturing is a plus.
Strong packaging engineering design skills
Strong knowledge of packaging manufacturing processes
Excellent problem solving and teamwork skills while working with cross-functional teams.
Passion for diving into the details and providing constructive feedback to the team and other cross functional teams.
Desired
Pursuant to various local, state, and federal regulations, you must show proof of your full COVID-19 vaccination status prior to your start date. Exemption requests are available for bona fide religious and medical circumstances.
Apply
Your application has been successfully submitted.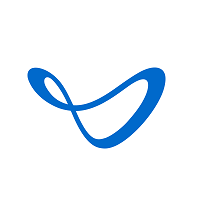 Electric Aerial Ridesharing