Developmental Quality Assurance Engineer
Joby Overview
Located in Northern California, the Joby Aviation team is steadily working toward our goal of creating an affordable, all-electric air transportation system. Imagine an air taxi that takes off vertically, then quietly and quickly carries you over the traffic congestion below, giving you back the time that otherwise would have spent sitting in traffic. Since 2009, our team has been making this dream a reality, designing and flight testing a prototype aircraft capable of serving in a network of electric air taxis. We're looking for talented individuals to join our team as we push onwards toward certifying the aircraft with the Federal Aviation Administration and preparing for commercialization with launch targeted in select markets for 2024. 
Overview
Modern aircraft development requires demonstrated compliance to a variety of FAA rules, guidance documents, and industry standards. The Development Assurance Group is critical to ensuring Joby's compliance to ARP4754A for systems development, DO-178C for software development, and DO-254 for electronics development now and in the future. The skilled engineers within this team have established plans, standards, policies, and procedures for meeting the various development assurance guidelines and serve in both a mentoring and oversight capacity as Joby executes to those plans. The Developmental Quality Assurance (DQA) engineering staff work side by side with the company's certification staff to ensure adherence to these critical processes through a combination of data review, process auditing, and test witnessing. They are deeply engaged in development activities so that if issues arise, they are identified and resolved to ensure a compliant development process. DQA provides supplier oversight for producing software and airborne electronic hardware for Joby's initial type certification vehicle. DQA also works closely with Joby's configuration management team including participating in Change Review Boards to ensure configuration control and product conformity are achieved. DQA at Joby is a hands-on, active participant in the development process.
Responsibilities
Our goal is to find individuals who are open to new challenges and are willing to roll up their sleeves and do what is necessary to help the team succeed. We would like to ultimately build a development assurance team where individuals have both breadth across many aspects of development assurance and depth in one or two areas. The goal is to certify our aircraft with a constant attention to safety and airworthiness compliance.
Provides technical advice and counsel to software, Airborne Electronic Hardware (AEH) and systems development teams on compliance issues associated with DO-178C, DO-254 and associated technical supplements
Supports the software and AEH teams in developing all required plans and standards to meet the relevant guidelines (e.g., DO-178C, DO-254)
Develops and maintains process documentation associated with software and AEH compliance oversight activities including project Plan for Software Aspects of Certification (PSAC), Plan for Hardware Aspects of Certification (PHAC), technical and quality review checklists, audit and test witnessing plans, and others as requested by the Development Assurance Lead
Participates in planning, requirements, design, code, and test reviews to both identify technical and process issues in accordance with the project's development assurance plans
Accomplishes development quality assurance activities in compliance with governing plans and defined sampling criteria
Maintains accurate compliance records (e.g., checklists, audit records) for assigned projects
Develops and maintains metrics in concert with the development and verification teams
Continuously works to identify process improvements for both reducing defect density in Joby's products and to improve overall SW and AEH activity efficiency
Liaison with development and verification engineers as required ensuring requirements are clearly communicated and resulting product meets all requirements.
Ensures all artifacts supporting DO-178C and DO-254 compliance align with approved plans and are completely prepared for submittal to the appropriate regulators
Participates in regulatory audit preparation and internal review as requested
Provides guidance to development team(s) for certification questions and/or issues
Required
BS in engineering or technical area (e.g., computer science, electronics technician); MS preferred
5+ years of related technical experience in one or more of the above areas (SW, AEH,)
Practitioner-level knowledge of one or more of the governing standards noted in the above descriptions (i.e., DO-178C, DO-254)
Experience in working in a process-driven environment (e.g., safety or mission-critical product development, regulated industry)
Strong interpersonal and communication skills including writing skills (for creating high quality process documentation)
Ability to work without supervision. Independent problem solver.
Enjoys working in a collaborative, collegial environment
Strong bias toward safety and ethical engineering
Capable of coming up to speed on topics and new tools quickly; excited to learn new things
Strong work ethic and goal-focused
Desired
Aerospace or Defense experience
Relevant professional qualifications (e.g., CQE, CSQE, CISSP, CISM, ASEP, CSEP)
Familiarity with FAA Designated Engineering Representative (DER) Handbook Requirements (Order 8110.37)
Familiarity with aerospace quality frameworks (e.g., AS9100, AS9006, AS9115)
Experience with TIPQA, Jira, Confluence, GitHub, Polarion, Collaborator and SharePoint 
POSITION MAY INCLUDE ACCESS TO TECHNOLOGY THAT IS SUBJECT TO U.S. EXPORT CONTROLS
Pursuant to various local, state, and federal regulations, you must show proof of your full COVID-19 vaccination status prior to your start date. Exemption requests are available for bona fide religious and medical circumstances.
Apply
Your application has been successfully submitted.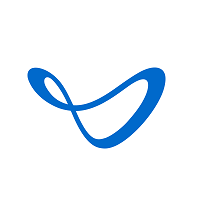 Electric Aerial Ridesharing