Model Based Systems Engineer
Joby Overview
Located in Northern California, the Joby Aviation team has been steadily working toward our goal of providing safe, affordable, fully electric air transportation that is accessible to everyone. Imagine an air taxi that takes off vertically, then quietly and quickly carries you over the congestion below, giving you back that time you'd otherwise spend sitting in traffic. Technology has advanced to the point where designing and operating an all-electric aircraft is completely viable. Our team has been discreetly designing and flight testing this vehicle and is looking for talented individuals to see it through certification and high rate production.
Overview
In this position, you will compose and decompose requirements, map requirements, write tests, run tests, and analyze results from simulation and flight tests. You will work closely with the flight control, certification, flight test, and software verification teams to develop a compelling and comprehensive argument that our aircraft is safe based on the verification and validation of requirements. You should have a good understanding of Matlab and Simulink, have experience optimizing tests to run quickly and in parallel, be familiar with Monte Carlo analysis, and be comfortable reducing large volumes of test results into manageable, justifiable summaries and conclusions.
Desired
B.S. with >= 2 years of experience, or M.S., in mechanical engineering, electrical engineering, aerospace engineering, computer science, or a related field
Experience with requirement-based testing for verification and validation
Proficiency in MATLAB/Simulink
Familiarity with DO-178 and DO-331
Pursuant to various local, state, and federal regulations, you must show proof of your full COVID-19 vaccination status prior to your start date. Exemption requests are available for bona fide religious and medical circumstances.
Apply
Your application has been successfully submitted.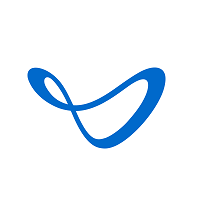 Electric Aerial Ridesharing