Power Electronics Engineer
Joby Overview
Located in Northern California, the Joby Aviation team is steadily working toward our goal of creating an affordable, all-electric air transportation system. Imagine an air taxi that takes off vertically, then quietly and quickly carries you over the traffic congestion below, giving you back the time that otherwise would have spent sitting in traffic. Since 2009, our team has been making this dream a reality, designing and flight testing a prototype aircraft capable of serving in a network of electric air taxis. We're looking for talented individuals to join our team as we push onwards toward certifying the aircraft with the Federal Aviation Administration and preparing for commercialization with launch targeted in select markets for 2024.
Overview
Joby Aviation is seeking a talented power electronics engineer to join our team designing electric aircraft. This engineer will work closely with mechanical, software, and other cross-functional teams and contribute towards the design of prototype motor-control inverters and DC/DCs from 0.5-200 kW. This is a hands-on position. Engineers are responsible for seeing their projects through from concept design to delivery and support of hardware. Optimizing designs for reliability, weight, and efficiency will be a focus.
Responsibilities
Collaborate with mechanical engineers to optimize placement of high power modules/components and bus bars
Create clear and readable schematics for power electronics boards
Component selection for minimum mass and maximum reliability
Work with PCB designers to create reliable and low-weight layouts
Write requirements, participate in DFMEAs, create and carry out test and validation plans
Required
Strong EE fundamentals, including:
°5-10 years designing and developing power electronics, in particular, inverters for driving 50kW to 200kW motors
°Strong grasp of motor control theory for surface and interior permanent magnet machines
°3-5 years working in aerospace with a strong background in DO-160 compliance
°3-5 years writing embedded software in C for control of inverters and/or other power electronics for aerospace applications
°3-5 years working with DO-178B software requirements for aerospace application
Schematic capture and PCB design
Experience with component selection
Completed (designed/built/tested) high voltage/high power designs
Great communication skills
B.S. in electrical engineering or related discipline
Desired
M.S./Ph.D. in relevant discipline with a focus in power electronics
Familiarity with Altium Designer
Wide bandgap semiconductors
Exposure to regulatory certification
Design-for-reliability, including use of DFMEA and fault trees
Designing for high EMI environments
Battery systems
Compensation at Joby is a combination of base pay and Restricted Stock Units (RSUs). The target base pay for this position is $103,300-$173,500/year. The compensation package will be determined by job-related knowledge, skills, and experience.
Joby also offers a comprehensive benefits package, including paid time off, healthcare benefits, a 401(k) plan with a company match, an employee stock purchase plan (ESPP), short-term and long-term disability coverage, life insurance, and more.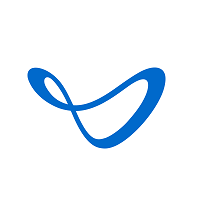 Electric Aerial Ridesharing