Manufacturing Engineer - Additive
Joby Overview
Located in Northern California, the Joby Aviation team has been steadily working toward our goal of providing safe, affordable, fully electric air transportation that is accessible to everyone. Imagine an air taxi that takes off vertically, then quietly and quickly carries you over the congestion below, giving you back that time you'd otherwise spend sitting in traffic. Technology has advanced to the point where designing and operating an all-electric aircraft is completely viable. Our team has been discreetly designing and flight testing this vehicle and is looking for talented individuals to see it through certification and high rate production.
Overview
Joby Aviation is seeking a passionate manufacturing engineer to join our powertrain & electronics manufacturing engineering team with a focus on equipment and process engineering, and scaling products from prototype to mass production. The engineer will support the Joby aircraft powertrain scale-up through the implementation of manufacturing equipment that is driven by product, throughput, and quality requirements. This individual must be highly organized and self-driven while possessing a deep understanding of manufacturability and quality control. This position is exciting and rewarding, as the engineer will promptly see their ideas grow from concept to creation due to the fast pace of Joby Aviation.
Responsibilities
Drive manufacturing equipment and tooling projects to support prototype and production builds.
Lead process development efforts using statistical methods such as process capability characterization, gauge repeatability and reproducibility, and design of experiments.
Design production workstations for ergonomics, efficiency, and safety.
Work with third-party equipment integrators and our internal equipment engineering team to deliver larger equipment to specifications.
Work with our technical team to support manufacturing and integration activities.
Design fixtures and equipment to scale up manufacturing.
Required
B.S. in manufacturing, or mechanical engineering OR substantial hands-on manufacturing engineering experience.
2+ years of relevant work experience.
Experience in doing PFMEA's, Creating Standard Work Instructions, Ergonomic layout of manual work stations, creating process specifications for semi-automated to fully automated manufacturing processes.
Additive manufacturing machines (metal and/or polymer), additive manufacturing powder handling, metal fabrication for aerospace, laser-optics, are all good fields of experience.
Have strong listening and verbal communication skills.
Excellent problem solving and teamwork skills while working with cross-functional teams.
Experience in prototype manufacturing in a professional environment.
Proficient in authoring process and equipment documentation.
Strong background in mechanical tooling design with proficiency in GD&T.
Proficient with using SolidWorks.
Desired
M.S. in manufacturing, or mechanical engineering.
Working knowledge in controls engineering (i.e. motion control, PLCs, machine sensors, etc.).
Manufacturing background in a mass production environment and/or a regulated industry.
Metal additive manufacturing equipment development and troubleshooting.
Pursuant to various local, state, and federal regulations, you must show proof of your full COVID-19 vaccination status prior to your start date. Exemption requests are available for bona fide religious and medical circumstances.
Apply
Your application has been successfully submitted.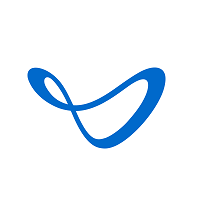 Electric Aerial Ridesharing