Database Administrator
Joby Overview
Located in Northern California, the Joby Aviation team is steadily working toward our goal of creating an affordable, all-electric air transportation system. Imagine an air taxi that takes off vertically, then quietly and quickly carries you over the traffic congestion below, giving you back the time that otherwise would have spent sitting in traffic. Since 2009, our team has been making this dream a reality, designing and flight testing a prototype aircraft capable of serving in a network of electric air taxis. We're looking for talented individuals to join our team as we push onwards toward certifying the aircraft with the Federal Aviation Administration and preparing for commercialization with launch targeted in select markets for 2024. 
Overview
Database Administrator (DBA) will keep the databases operating and optimized for on premise and cloud instances. The goal is to provide a seamless flow of information throughout the company, considering both backend data structure and frontend accessibility for end-users.
Responsibilities
As a DBA/DevOps Administrator, you will be responsible for the daily operation of our database deployments around the world. The role is influential in bringing forward great ideas and advancing Joby's Database Platforms. You will install, configure, and maintain several different types of database systems such as PostgreSQL, MS SQL Server, MySQL, and MariaDB. There is also a heavy focus on automation and tools like Ansible.
Install, deploy, and maintain Joby's Enterprise Applications database infrastructure
Identify, troubleshoot, and resolve database system alarms and alerts
Create and maintain documentation and improve team processes.
Work with DevOps to automate repetitive processes.
Respond to escalations within Joby Cloud Operations
Analyze metrics for capacity planning and potential performance issues.
Complete version upgrades, patching, migrations, seeding testing, and performance monitoring.
Optimize performance, design indexing strategies, identify patterns in MongoDB document schemas, and manage security and availability of MongoDB clusters.
Create and execute backup design and disaster recovery plans.
Work with project and technical managers for project planning, predict storage growth, perform database version upgrade and storage expansion.
Define, develop, document, communicate and implement standards, processes and procedures for the Database Administration Team.
Export data out to be loaded into our data warehouse. Improve ETL processes that interact with Microsoft SQL Servers. Write scripts and schedule jobs.
Required
We encourage you to apply if you think your experience may be a match, even if you do not meet all the qualifications.
In-depth knowledge of PostgreSQL and MySQL, along with the ability to administer MSSQL
Experience investigating/troubleshooting database related performance issues with native catalogs and statistics as well as scripting
Experience with streaming and logical replication, HA and Database High Availability, Backup and Recovery and Maintenance utilities including setup, configuration and monitoring
Ability to communicate your vision to project stakeholders and upper management
5+ years of PostgreSQL, MySQL, MSSQL, MariaDB DBA experience
3+ years of experience as DBA lead in projects.
Excellent verbal and written communication skills.
Familiarity with networking and storage concepts and how they integrate with databases.
Ability and desire to quickly learn new technologies
Candidates are expected to exhibit good judgment in all cases and be comfortable making decisions.
If you enjoy working as part of a team where we act with urgency and support each other in being successful, then you are the kind of person we are looking for!
Understanding of SQL tuning and optimization of query plans.
Desired
Experience with AWS / Microsoft Azure
Expert level knowledge in at least one scripting language
Experience with Linux, storage, and/or network administration
Experience with tools such as Ansible and Git
Bachelor's degree in Computer Science, Information Systems Management or equivalent experience with PostgreSQL, MySQL, and MSSQL Databases
Experience working with IT and enterprise applications in a multi-site environment supporting over 200 users
Pursuant to various local, state, and federal regulations, you must show proof of your full COVID-19 vaccination status prior to your start date. Exemption requests are available for bona fide religious and medical circumstances.
Apply
Your application has been successfully submitted.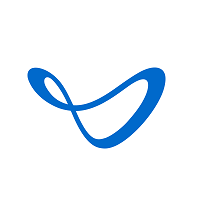 Electric Aerial Ridesharing