Technical Writer - Flight Crew Publications
Joby Overview
Located in Northern California, the Joby Aviation team is steadily working toward our goal of creating an affordable, all-electric air transportation system. Imagine an air taxi that takes off vertically, then quietly and quickly carries you over the traffic congestion below, giving you back the time that otherwise would have spent sitting in traffic. Since 2009, our team has been making this dream a reality, designing and flight testing a prototype aircraft capable of serving in a network of electric air taxis. We're looking for talented individuals to join our team as we push onwards toward certifying the aircraft with the Federal Aviation Administration and preparing for commercialization with launch targeted in select markets for 2024. 
Overview
As a Flight Crew Technical Writer, you will be a vital part of a fast-scaling engineering team responsible for the quality and accuracy of the documentation for the technologies related to an aircraft product. Specifically, you will be responsible for all aspects of researching, authoring, and editing content for the Airplane Flight Manual (AFM), the Flight Crew Operations Manual (FCOM) and the Quick Reference Handbook (QRH), as assigned. You will conduct hands-on research and obtain necessary technical content from engineering source documentation and subject matter experts, and then translate it into clear, concise, structured documentation. This position involves the creation and rework of original content as well as editing content created by other authors.
Responsibilities
Gather and analyze source documentation provided by subject matter experts (SMEs) 
Compose end-user documents based on source documentation and analysis 
Create specifications for needed illustrations and coordinate with illustrators to ensure timely and accurate accomplishment of illustration tasks 
Incorporate SME technical comments into document drafts 
Track documents during creation, review and approval processes, and throughout their life cycle, using tools such as Jira and WebManuals 
Ensure that comprehensive end-user documentation is ready for both internal and regulator approval in accordance with project deadlines and type certification schedule 
Redefine possible! 
Required
Bachelor's Degree in an engineering, aviation, communication, business or related subject 
Experience in the aerospace industry developing flight crew publications (e.g. AFM, FCOM, QRH) 
Attention to detail 
Ability to ask good questions of SMEs to tease out detail and nuance 
Ability to turn information gathered into clear and concise prose 
Experience creating illustration specifications and mock-ups for illustrators 
Experience using the Microsoft Office Suite (e.g. Word, Excel, PowerPoint). 
Desired
Experience using AFM, FCOM, QRH and MEL documents as a pilot or dispatcher 
Experience writing certification documents for government aviation regulatory authorities (FAA / EASA) 
Experience with ASD S1000D (CSDB, DMRL, DMs) 
Experience with graphics tools (e.g. Visio, Adobe Illustrator and/or Photoshop) 
Experience with WebManuals
Pursuant to various local, state, and federal regulations, you must show proof of your full COVID-19 vaccination status prior to your start date. Exemption requests are available for bona fide religious and medical circumstances.
Apply
Your application has been successfully submitted.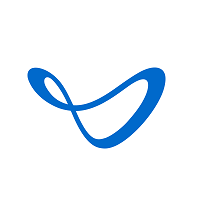 Electric Aerial Ridesharing