Mobile Engineer
We are changing the agricultural world with autonomy at Bear Flag Robotics. Our team is building a fleet of autonomous tractors and we're looking for a Mobile Engineer. We need support with the robotics software life cycle. From optimizing our mobile experience to integrating with a wide range of APIs, and all the awesome challenges in between. 
Bear Flag is still an early-stage company, so this is a great time to join a really dynamic and engaging team. It's a chance to define your role as well, as we'll be building a lot of these systems from the ground up. 
We love T-shaped team players, broad in many areas and deep in a few (But always willing to learn!). You like to improve systems as you discover things, and love to collaborate. Shapers and owners are welcome here. From designing resilient software abstractions to diving into UX interviews, you'd be responsible for owning feature development from the UI all the way to various API layers with an emphasis on security. We're working in a hybrid cloud environment, so you'll be working with systems in the next room, hardware in the field, and of course in AWS. Our full pipeline involves managing systems for data collection, storage management, and feeding into Machine Learning pipelines. Ideally, you have a growing passion for robotics (esp. within agriculture), working around mechanical systems, and seeing code perform real-world tasks.
Responsibilities
B.S./M.S in Computer Science or equivalent experience
Strong object-oriented design and programming skills, preferably with Swift, Kotlin and/or React Native
Deep experience with iOS SDK include frameworks such as UIKit, Core Data, Core Animation, Core Graphics, AVFoundation, Core Spotlight, and Core Text
Experience with SwiftUI and Combine
You are up to speed with the latest iOS version changes, features and requirements in addition to having deep expertise with Apple development tools
They ask and you deliver - you have intimate knowledge of iOS design patterns and Apple's Human Interface Guidelines and how to deliver these with resounding effect
You've built software architectures from scratch with a deep understanding of how to balance the tradeoffs that come with designing distributed systems while ensuring high reliability
You automate manual processes and have a knack for optimizing data delivery and developing the underlying infrastructure to scale with growth
Testing - of all flavors: integration, end-to-end, and unit - is your modus operandi, you value ensuring the systems that you oversee are deterministic and reliable to a high degree
Experience developing on AWS, IoT/edge computing platform experience is a plus along with building and maintaining test automation suites
You think outside the box, and want to play a pivotal role in designing autonomous ag equipment
Apply
Your application has been successfully submitted.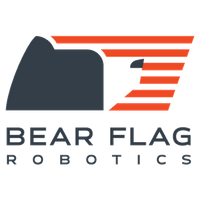 Autonomous Tractor Fleets