Sr. Product Designer
Who we are:
Wise Systems is a high-growth, fast-paced business that is transforming the way companies transport goods, services and people across the globe. We provide cloud-based autonomous dispatching and routing software that is used by some of the world's largest fleets to improve fleet efficiency, customer service and capture new markets.
Based in Cambridge, MA, Wise Systems was started out of MIT and has grown rapidly, building an incredible, diverse team that shares a deep commitment to our customers' success. Wise also has a highly engaged network of advisors, mentors, and investors passionate about enabling new standards and capabilities in delivery and logistics through engineering and data science.
As we continue to grow, we're excited to bring together people who are talented, motivated and high-energy. If you are excited about joining a team that is transforming an entire industry, we need you.
What we are looking for:
At Wise, excellent user experience and design are core values; we differentiate through design and experience. We are looking for a skilled designer who will make the Wise product interfaces and experiences more intuitive and beautiful for users, and have a key role in the brand expression across different marketing materials. This person will take on a number of initiatives — from mobile and web product vision to branding and marketing-driven projects, expressing design vision with the product team, mobile design, brand, web design, and other marketing design projects as needed. 
The ideal candidate has the creative vision and skills to organize and communicate vision to action down to the last detail.
Responsibilities
Work cross-functionally with the customer experience, engineering, and marketing teams to define features and contribute to the direction of the product
Design web app and workflows
Design mobile interface and work flowsDevelop data visualization schematics
Solicit feedback from users to iterate on product experience
Create company materials such as trade show signs, marketing collateral, and company-wide deck templates
Website graphic design
Qualifications
A great portfolio, showcasing a foundation in ideation, visual design, and creativity. (Please do not apply without portfolio)
Work experience that speaks to your expertise
Excellent written and verbal communication skills
Proficiency in Figma
Ability to create and morph vectors 
Ability to organize files in a linear and accessible way
Personal Characteristics
You have a disciplined and focused approach to solving problems and are obsessed with customer experience
You bring a culture of respect for customers based on integrity, collaboration and partnership with your peers in the company
You pride yourself in adhering to the highest ethical standards and will tirelessly advocate for customers to influence all departments in the company
You value being in a team-oriented culture
You pride yourself in coming up with creative solutions
Apply
Your application has been successfully submitted.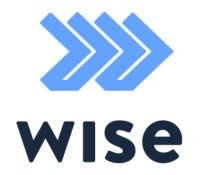 AI Driven Final Mile Logistics