Software Engineer - C, C++, Linux
Route Reports' mission is to make global transport and infrastructure safer, more reliable and cost-effective by delivering cutting edge hardware and software. Our devices detect road and rail issues in real time, with data being delivered to our industry leading online platform. We work with the largest transport and infrastructure organisations in the UK such as Network Rail, GTR, and TfL.
We are now at an exciting stage of growth after completing our Seed funding.
We are looking for a passionate and driven software engineer to join our data team where you will design, develop and deploy custom algorithms for our road and rail products.
Responsibilities
Become part of a fast moving team of engineers who are working to bring state of the art technology to rail and road infrastructure.
Contribute to discussions and decision making on algorithm design and development.
Optimise our video pipelines for real time processing.
Setup and maintain Linux environments for our devices.
Resolve and debug issues which arise on remote devices and can be difficult to access.
Write documentation for code that you have developed.
Requirements
Must have:
Bachelors degree in Computer Science, related technical field, or equivalent practical experience.
Strong C and/or C++ programming skills, preferably with at least 1 years experience.
Ability to interpret and implement an algorithm, using suitable data structures to efficiently and reliably solve a problem.
Keen to learn new skills and gain experience in a rapidly growing company
Nice to have:
Experience with GStreamer, or similar media pipeline tools
Experience using CUDA (or Metal or OpenCl) for general purpose computing on a GPU
Knowledge of Linux environments
Basic electronics/hardware knowledge
Apply
Your application has been successfully submitted.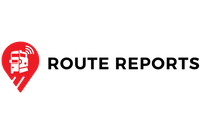 The operational intelligence platform for transport and infrastructure