Cyber Security Analyst
This job is no longer accepting applications.
Joby Overview
Located in Northern California, the Joby Aviation team has been steadily working toward our goal of providing safe, affordable, fully electric air transportation that is accessible to everyone. Imagine an air taxi that takes off vertically, then quietly and quickly carries you over the congestion below, giving you back that time you'd otherwise spend sitting in traffic. Technology has advanced to the point where designing and operating an all-electric aircraft is completely viable. Our team has been discreetly designing and flight testing this vehicle and is looking for talented individuals to see it through certification and high rate production.
Overview
The Security Analyst position is responsible for monitoring the security infrastructure to triage IDS alerts and analyze suspicious logs. Additional responsibilities include implementing (new) and improving existing instrumentation and tools used for detecting and analyzing events with potential security implications.
A passion for information security, for keeping up with new technologies and new vulnerabilities, and developing skills with new technologies and tools is critical.
Strong communication skills are essential to effectively communicate information security risks to senior management and other stakeholders; the position is required to author reports for a variety of audiences and to draft policies or other standards. The Information Security Analyst supports and is supported by the other members of the Joby IT team.
Responsibilities
Ensures risks associated with business activities are effectively identified, measured, monitored, and controlled.
Assists in responding to cyber incidents, performing moderately complex analysis using security tools.
Monitors internal and external networks, systems, and applications for security anomalies and events
Participate in the development of security strategies for software systems, networks, data centers, and hardware
QA software and hardware for security vulnerabilities and risks
Work independently or as part of a team as needed
Required
A bachelor's degree in computer science or an educational equivalent
Knowledge of penetration testing, network security, and the techniques used to expose and correct security flaws
A broad understanding of security technologies including firewalls, proxies, SIEM, antivirus software, and IDPs
The ability to think critically and innovatively about the security solutions that can keep data safe while still allowing a business to flourish
Strong IT skills including knowledge on hardware, software, networks, and data centers
Thorough work ethic, attention to detail
Pursuant to various local, state, and federal regulations, you must show proof of your full COVID-19 vaccination status prior to your start date. Exemption requests are available for bona fide religious and medical circumstances.
Desired
Cybersecurity operations and incident response experience required
Understanding of the cyber threat landscape, with working knowledge of the cyber and insider threat analysis and response process
Understanding of the latest cybersecurity trends, especially those associated with insider threat detection, response, and mitigation
Critical thinker and solution finder for complex cybersecurity situations and/or business processes vulnerable to insider threats
Apply
Your application has been successfully submitted.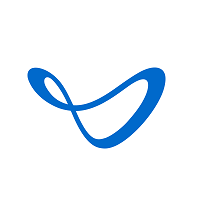 Electric Aerial Ridesharing