System Identification Engineer
This job is no longer accepting applications.
Joby Overview
Located in Northern California, the Joby Aviation team is steadily working toward our goal of creating an affordable, all-electric air transportation system. Imagine an air taxi that takes off vertically, then quietly and quickly carries you over the traffic congestion below, giving you back the time that otherwise would have spent sitting in traffic. Since 2009, our team has been making this dream a reality, designing and flight testing a prototype aircraft capable of serving in a network of electric air taxis. We're looking for talented individuals to join our team as we push onwards toward certifying the aircraft with the Federal Aviation Administration and preparing for commercialization with launch targeted in select markets for 2024.
Overview
You will play an integral role in the flight dynamics and modeling efforts at Joby. Responsibilities include contributing to in-house tools, computation of stability and control derivatives, updating and validating the flight dynamics model. The position requires a solid mathematical background, a detailed conceptual understanding of aircraft dynamics, and strong attention to detail. The applicant is expected to have experience with flight dynamics simulations and system identification.
The position will be in our Santa Cruz, CA location, and will actively work with various teams at Joby Aviation, including flight physics, flight testing, airframe, and actuators, integration and test, certification, and more. This role will operate in a fast-paced, demanding, and rewarding environment with very high expectations for individual contribution.
Responsibilities
Work closely with other flight physics engineers to improve the fidelity of the flight dynamics model
Contribute to Joby's in-house system identification tools
Contribute to Joby's in-house modeling tools
Interpret experimental data to correlate and validate the flight dynamics model
Required
Pursuant to various local, state, and federal regulations, you must show proof of your full COVID-19 vaccination status prior to your start date. Exemption requests are available for bona fide religious and medical circumstances.
B.S. in mechanical engineering, aerospace engineering, or a relevant discipline
7+ years of industry experience in flight dynamics modeling and simulation
Experience with system identification methods
Excellent understanding of aircraft stability and control derivatives
Experience correlating and validating flight dynamics models using experimental data
Understanding of data fitting and data regression methods
Experience with MATLAB, Simulink, C++ and Python
Experience with configuration control and management of models
Ability to work in groups and individually
Please include a cover letter with your application
Desired
Strong programming proficiency
Strong understanding of aircraft and rotorcraft aerodynamics
Experience with surrogate modeling techniques
Previous experience working on an aviation certification program
Apply
Your application has been successfully submitted.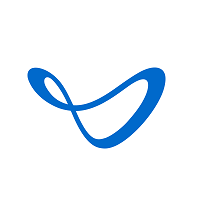 Electric Aerial Ridesharing