Water Jet Technician
Overview
Joby Aviation is looking for a self-motivated and flexible Water Jet Operator. The role is to assist the water jet operator in making fixtures, jigs, test articles, and flight components while working closely with engineering, fabrication, and machine shop teams. The Joby Aviation team is looking to add to our already dynamic team with good people with great skills,
Responsibilities
Water Jet operator
Cut high quality, precision parts and tooling from a variety of materials
Handle material from rough stock to finished part
Lift and maneuver heavy plate materials into Water Jet bed
Read blueprints and other design documents as well as interpret verbal design instructions
Responsible for keeping equipment and work area clean and orderly and perform basic preventive maintenance functions on equipment
Required
Ability to learn quickly and continue to challenge yourself
Flexibility to work in a fast-growing environment
Self-motivated team player
Excellent problem solving and communication skills
Available to work overtime and weekends
Ability to perform safely operating water jet, drill presses, saws, grinders, and sheet metal fabrication equipment
Attention to detail
Ability to lift 50 lbs unaided
Must possess basic math skills to include but not limited to adding, subtracting, multiplication, division, geometry and algebra for the purpose of calculating material fabrication.
Knowledge in use of understanding blueprints, reading a measuring tape, using calipers, and following written instructions
Desired
Forklift experience
3+ years of working experience in relevant industry
Experience with composite tooling
Familiarity with Flow and OMAX Water Jet machines and software
Familiarity with 2D and 3D water jet operation
Apply
Your application has been successfully submitted.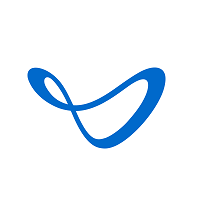 Electric Aerial Ridesharing