Covid Testing Contractor
This job is no longer accepting applications.
Joby Overview
Located in Northern California, the Joby Aviation team is steadily working toward our goal of creating an affordable, all-electric air transportation system. Imagine an air taxi that takes off vertically, then quietly and quickly carries you over the traffic congestion below, giving you back the time that otherwise would have spent sitting in traffic. Since 2009, our team has been making this dream a reality, designing and flight testing a prototype aircraft capable of serving in a network of electric air taxis. We're looking for talented individuals to join our team as we push onwards toward certifying the aircraft with the Federal Aviation Administration and preparing for commercialization with launch targeted in select markets for 2024.
Overview
Joby Aviation is seeking a part-time contractor to administer regular COVID-19 testing at our four offices (Santa Cruz, Bonny Doon, Marina and San Carlos). This Covid Testing Contractor role will require careful observation of self-test kits, in accordance with pertinent regulations associated with the selected testing company. The Covid Testing Contractor will report to the Joby Nurses.
The most important traits at Joby are a positive attitude, a hard-work ethic, the ability to self-manage, and to learn new skills. Forward thinking and adaptability are highly regarded as well. The Joby Aviation team is made up of extremely talented, hardworking, proactive, and hands-on individuals, operating in a very fast-paced and rewarding environment.
Responsibilities
Observe regular onsite COVID-19 testing of employees, contractors, and other visitors to ensure tests are conducted safely, and in accordance with testing company instructions, to ensure a safe and compliant testing experience for everyone at Joby
Under the supervision of the Head of Safety and Joby Nurses, assist with the organization of the testing, including logistics, set-up, take-down and delivery of the tests to testing company
May be required to transport samples
Required
Ability to be flexible, work under pressure, multitask and make critical decisions in a fast-paced environment
Ability to work up 20-40 hours per week (minimum 4 hrs/day) for a minimum of 6 weeks
Excellent organizational and time management skills
Valid drivers license, clean driving record, automobile insurance and the ability to drive to San Carlos, Santa Cruz, Bonny Doon and Marina, CA
Must be a minimum of 18 years of age
Pursuant to various local, state, and federal regulations, you must show proof of your full COVID-19 vaccination status prior to your start date. 
Compensation
This is a temporary contractor position January 10-February 28 (may be extended) 
Hourly rate is $18-$20/hr
Mileage will be reimbursed
Apply
Your application has been successfully submitted.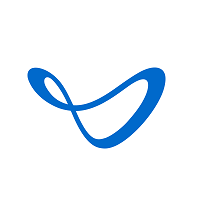 Electric Aerial Ridesharing