Airframe Structures Engineer, Systems Integration
Joby Overview
Located in Northern California, the Joby Aviation team is steadily working toward our goal of creating an affordable, all-electric air transportation system. Imagine an air taxi that takes off vertically, then quietly and quickly carries you over the traffic congestion below, giving you back the time that otherwise would have spent sitting in traffic. Since 2009, our team has been making this dream a reality, designing and flight testing a prototype aircraft capable of serving in a network of electric air taxis. We're looking for talented individuals to join our team as we push onwards toward certifying the aircraft with the Federal Aviation Administration and preparing for commercialization with launch targeted in select markets for 2024.
Overview
Joby Aviation is seeking a passionate individual with extensive composite experience to join our structures engineering team. In this role you will be responsible for the development & detailed design of structural airframe components. As an experienced engineer, you will also be responsible for providing guidance, technical knowledge and strategic insight to fellow team members.
Being a part of the airframe structures team, you will be deeply involved in everything from preliminary concept work, to actual production. For this role, you will have a strong understanding of CAD design, and the ability to do hand calculations and create detailed models. Further, you will work closely with many disciplines, including our structural analysis, manufacturing and integration teams.
Responsibilities
Expert understanding of static and structural hand-calculations
Design of composite/metallic brackets to integrate equipment and other aircraft systems
Perform initial layout and sizing
Fastener sizing, bond area sizing, riveting
Composite <-> metallic material compatibility, galvanic corrosion
Detailed drawing creation, GD&T
Background in composite ply definition desired
Experience with a variety of materials and comfort with relative mechanical properties across material families
Experience utilizing multiple manufacturing processes, such as subtractive, additive, carbon fiber composite lay-up, and injection molding
Direct communication with vendors and technicians in manufacturing
Provide guidance to junior engineers
Consult frequently with team leads
Required
5+ years of working experience in relevant industry
B.S. in mechanical engineering, aerospace engineering, or a relevant discipline
Experience with composite and metallic component/structural design and analysis
Experience integrating systems in aircraft
Excellent problem solving and communication skills
Proficiency in composite structures design
Proficiency in CAD
Able to relocate permanently
Desired
M.S./Ph.D. in relevant discipline
8+ years of working experience in relevant industry
Experience with Dassault Systemes/Catia CAD, specifically using the Composite Design Module
Experience in composites manufacturing
Experience with finite element tools (Abaqus)
Aircraft homebuilding or rapid prototyping experience is a plus
Compensation at Joby is a combination of base pay and Restricted Stock Units (RSUs). The target base pay for this position is $102,500-$168,600/year. The compensation package will be determined by job-related knowledge, skills, and experience.
Joby also offers a comprehensive benefits package, including paid time off, healthcare benefits, a 401(k) plan with a company match, an employee stock purchase plan (ESPP), short-term and long-term disability coverage, life insurance, and more.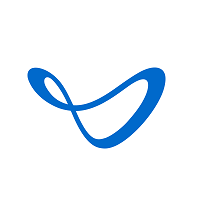 Electric Aerial Ridesharing