Mission Display Graphics Software Engineer
This job is no longer accepting applications.
Joby Overview
Located in Northern California, the Joby Aviation team is steadily working toward our goal of creating an affordable, all-electric air transportation system. Imagine an air taxi that takes off vertically, then quietly and quickly carries you over the traffic congestion below, giving you back the time that otherwise would have spent sitting in traffic. Since 2009, our team has been making this dream a reality, designing and flight testing a prototype aircraft capable of serving in a network of electric air taxis. We're looking for talented individuals to join our team as we push onwards toward certifying the aircraft with the Federal Aviation Administration and preparing for commercialization with launch targeted in select markets for 2024.
Overview
Joby Aviation is a seeking a skilled software engineer to join our team, working to create a fully electric VTOL aircraft. This individual is a generalist (with C++/OpenGL experience) but will initially concentrate on display software running in the cockpit of our aircraft.
Responsibilities
Designing and implementing the safety critical primary flight and multi-functional displays used in Joby aircraft
Gathering requirements from our test pilots and Joby engineers
Required
Expert knowledge of object-oriented programming methodology and multi-layered system architectures
Expert knowledge of C++ 
Expert knowledge in graphics software development (OpenGL, Direct3D, Vulkan or similar cross platform graphics API)
Knowledge of and experience with real-time operating systems and embedded systems
Experience with modern integrated development environments and debuggers
Experienced in continuous integration pipelines: build, test, and report
Experience with version control tools such as Git
Open mind, with willingness to learn to new techniques and technologies
Desired
University degree in computer science, computer engineering, physics, mathematics, or similar field; or, a very strong portfolio of designed and implemented applicable software
3+ years of experience working in a related/relevant industry
Video game and graphics design or experience designing aircraft primary flight displays
Piloting aircraft, avionics hardware, electric cars or similar systems
Understanding of DO-178C or safety critical software
Knowledge of and experience with real-time operating systems and embedded systems
Apply
Your application has been successfully submitted.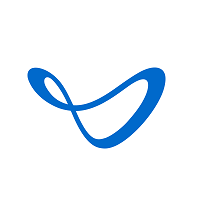 Electric Aerial Ridesharing