Electric Propulsion Unit, Manufacturing Lead
Overview
Joby Aviation is seeking a passionate Manufacturing Engineering Lead to join our Powertrain & Electronics Manufacturing Engineering Team in San Carlos, CA with a focus on equipment and process engineering, and scaling products from prototype to mass production. The Manufacturing Engineering Lead will support the Joby aircraft powertrain scale-up through the implementation of manufacturing equipment that is driven by product, throughput, and quality requirements. This individual must be highly organized and self-driven while possessing a deep understanding of manufacturability and quality control. This position is exciting and rewarding, as the Manufacturing Engineering Lead will promptly see their ideas influence many key areas due to the fast pace of Joby Aviation.
Responsibilities
Lead the manufacturing and production support efforts related to the Electric Propulsion Unit mechanical systems
Guide the team to manage equipment projects with internal and external equipment suppliers to deliver production intent equipment
Scale up our Electric Propulsion Unit prototype production line to meet manufacturing ramp milestones
Develop inter-team and intra-team level processes to facilitate efficiency and high performance
Grow and develop the team working on Electric Propulsion Unit manufacturing to meet company milestones
Analyze and prepare reports related to the manufacturing line to present to the management team
Coordinate with design for design changes, quality for reaching product excellence, and equipment team for meeting equipment readiness milestones
Develop and communicate clear expectations for project deliverables to the manufacturing team
Develop and present tooling and equipment budget for approval to management, and track cost.
Required
BS in Manufacturing Engineering, Mechanical Engineering or related field
7+ years of manufacturing engineering experience. Experience in regulated manufacturing is a plus.
2+ years of experience managing a team of engineering in manufacturing
Experience in process development and performing process validations for manufacturing
Strong mechanical engineering fundamentals
Experience in electric motor assembly or complex electro-mechanical assembly processes, tooling and equipment
Excellent problem solving and teamwork skills while working with cross-functional teams
Passion for diving into the details and providing constructive feedback to the team and other cross functional teams
Apply
Your application has been successfully submitted.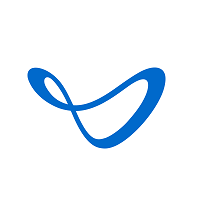 Electric Aerial Ridesharing