Computer Vision/ML Engineer
This job is no longer accepting applications.
We are changing the agricultural world with autonomy at Bear Flag Robotics. Our team is building a fleet of autonomous tractors and we're looking for a computer vision engineer to help us build models and algorithms that guide our tractors.
The Perception Team is responsible for ingesting data from external and internal sensors, processing that data, and applying various decision models to make sense of it. At any stage, perception data products could be used by downstream systems responsible for vehicle controls and navigation, reporting, pose estimation, performance monitoring, and other key functions.
Within Perception, the Modeling and Algorithms team is responsible for interpreting all of that raw sensor data, transforming it into something that the tractor can use to navigate through the environment and perform tasks as effectively as possible. We are method agnostic and performance-driven, using whatever it takes to get the job done, from simple thresholding and signal decomposition to transfer learning and R-CNNs.
At Bear Flag, you will...
Rotate with and learn from all other teams, including farming and tractor operations
Attend (and deliver?) company-wide Lunch and Learn talks
Have access to all the tools you need to do the best work possible
Control your own destiny with respect to modeling and algorithm design
Be encouraged to invent, to think outside the box, and to get as creative as you need to be
Build AI for good in the truest sense -- your work will run on tractors around the world and make an immediate impact on food production and food supply for all of humanity
Get to drive a tractor! For real. They're huge. It's pretty amazing.
In this role, you will...
Build CV and image-based neural network models for anomaly detection, classification, identification, segmentation, and more.
Help manage and iterate on our CV/ML pipeline.
Integrate perception models with other modalities, including radar, lidar, and IMU.
Translate perception products into usable features seen by both internal teams and customers around the world.
Required Skills
Graduate degree (MS or PhD) in Computer Science, Electrical Engineering, Mathematics or Physics or related field.
4+ years of experience in AI and Machine Learning in industry and/or academia.
Strong skills in programming languages, such as Python and C/C++.
Experience using two or more of the following frameworks: OpenCV, TensorFlow, MXNet, PyTorch, numpy, scikit-learn.
Knowledge of low-level image analysis techniques such as FFT, wavelet analysis, edge detection, and feature encoding.
Knowledge of standard DNN architectures including CNN, RNN, LSTM and techniques including semantic segmentation and transfer learning.
Knowledge of statistical methods such as kernel density estimation, Bayesian methods, and probabilistic learning techniques.
Proven experience in commercializing computer vision, machine learning, or deep learning solutions.
Strong record of delivery, ability to handle multiple competing priorities in a fast-paced environment.
Nice to Have
Experience coding with matrix-based operations and/or parallelizing algorithms using CUDA.
Knowledge of decision theory and signal detection theory, including dynamic threshold estimation and ideal observer analysis.
Experience with motion capture and structure from motion.
Experience with hyperspectral imaging and/or remote sensing.
Ability to explain network architectural decisions without using jargon.
Strong communication and presentation skills.
Strong attenttion to detale.
Ability to code your own algorithms from the ground up without relying on libraries, toolboxes, or frameworks.
Research science publication background with a track record of thought leadership and contributions that have advanced the field.
Apply
Your application has been successfully submitted.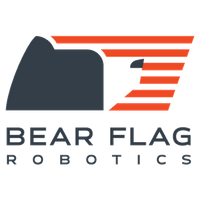 Autonomous Tractor Fleets