Market Strategy Manager
Universal Hydrogen is developing game-changing technologies that will decarbonize aviation and other market verticals. As we chart our course to market, we're looking for a Senior Market and Strategy Analyst to help us architect and strategically evaluate market entry opportunities across industries and geographies. In this role, you'll be an integral part of our strategy, product, and go-to-market team and have significant leadership team exposure.
About the Role
Lead financial and business analysis activities across the Universal Hydrogen portfolio, including vetting potential projects/ventures and market opportunities, and preparing recommendations to inform strategy, product development, and go-to-market activities.
Mine market data and develop custom models & algorithms to apply to data sets to understand trends, opportunities, and competitive landscape.
Summarize insights from analysis, clearly communicate analytical findings in a cohesive story, and articulate an argument to be presented to executives.
Create and maintain tunable financial and strategic models for various market segments.
Prepare for and participate in customer-facing workshops, and support on-the-fly creation and updating of financial models.
Regularly interface with commercial and technology teams to keep abreast of internal developments and opportunities.
Stay up-to-date on news and emerging trends across key markets and technologies, including renewable energy, aviation, automotive, heavy trucking, logistics, hydrogen production, hydrogen fuel cells, and hydrogen storage. 
About You
A love for building and maintaining financial models, especially in the transportation and/or renewable energy fields.
Experience evaluating and architecting new business opportunities. 
Strong analytical and research skills, and an innate talent for hunting down hard-to-find information.
Strong grasp of technical concepts, and ability to translate them to high-level business models and opportunities.
Best-in-class communication skills at both the 50-foot and 50,000-foot level, including being able to structure well-organized Excel models and presentations, and brief them at a high level to senior leadership. 
A background in business analysis, likely through previous roles in management consulting, investment banking, corporate strategy, and/or an MBA.
About Us
At Universal Hydrogen, our mission is to fuel carbon-free flight and reduce the climate impact of air travel. We are stitching together the end-to-end hydrogen value chain for aviation, both for hydrogen fuel and hydrogen-powered airplanes. We are building a transport and logistics network that moves hydrogen from production facilities to airports over the existing freight infrastructure, eliminating the need for costly new pipelines and storage facilities. Our system utilizes specialized capsules that safely store hydrogen during transit and act as modular fuel tanks that load directly onto aircraft. We are also developing powertrain conversion kits to retrofit existing airplanes and enable new airplanes to fly on hydrogen. Founded by former executives from Airbus, United Technologies, Google, and DARPA, and backed by investors such as Playground Global, Tencent, Toyota, GE, JetBlue, and Airbus, we are convinced that hydrogen is the best and only scalable solution to truly decarbonize aviation, and we want to bring it to market decades sooner—by 2025.
We strive for a workplace that is open, friendly, and fun, while valuing focus, urgency, camaraderie, and maverick behavior in accomplishing our mission. We recognize that people have a diverse set of preferences for work conditions and hours that optimize their overall productivity and wellness, and both our cloud-based IT setup and flexible work policy reflect this. However, because we are building physical products, most roles will require working at our facility at Hawthorne Airport in Los Angeles or at Toulouse-Blagnac Airport in Toulouse most of the time.
Our compensation and benefits package promotes transparency, equitability, and long-term employee well-being, while rewarding individual and team performance. This includes a significant variable pay component in the cash compensation and equity participation for all employees, employer-paid health insurance coverage, generous parental leave, dog-friendly offices, daily catered lunch (and healthy snacks), and unlimited paid time off (along with a mandatory end-of-year company shutdown). As a young company, we are continually expanding our benefits, striving to provide our employees with the support they need to be their best both in and outside of the office. In the next few months, we are rolling out a 401(k) plan with company matching contributions and company-sponsored flight training to get your private pilot's license.
We know that no two candidates are the same, and we want you to have the opportunity to present yourself in the best way possible. Don't hesitate to let us know how we can support a great recruitment process for you—whether that includes off-hours interview scheduling, captioning/transcription services, or other accommodations. We value diversity in all its forms and encourage people from all backgrounds to apply, especially if you share in our mission to decarbonize air travel. 
Please note that for the health and safety of our employees, we require all employees to provide proof of up-to-date COVID-19 vaccinations as recommended by the CDC (or a valid exemption).
Apply
Your application has been successfully submitted.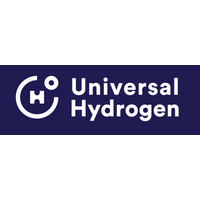 Fueling Carbon-Free Flight