Principal Systems Integration Engineer
We are seeking a Principal Systems Integration Engineer to join our rapidly growing team developing state-of-the-art modular hydrogen capsule technology and a fuel cell-electric powertrain for the world's first zero-emissions regional airliner. You will be pioneering the integration of new technologies including hydrogen fuel cells and high voltage MW size electric motors for the first time in commercial aviation. You will be working with engineering, program management, the FAA and supplier teams to rapidly iterate the design and testing of a leading-edge hydrogen powertrain for aircraft, and playing a pivotal role in building a revolutionary propulsion system, hydrogen capsule technology, as well as a significant aircraft modification program.
About the Role
Develop a powertrain system from development through deployment. This includes building prototype powertrains of increasing power levels and conducting testing and analyses in support of the certification process.
Establish a systems engineering and product development process compatible with DO160 DAL A hardware and DO178 software, using model-based systems engineering (MBSE) and design methods where appropriate.
Integration of the product development and V&V toolchain for the design of the powertrain.
Engage with suppliers and partners (e.g., aircraft OEMs) to identify and resolve aircraft integration challenges and work through certification and regulatory requirements.
Provide aircraft systems subject matter and safety expertise through development of best practices and principles, and mentorship of staff.
Participate in system and hardware design and safety reviews.
About You
Bachelor's degree in engineering, or related discipline.
Experience in modern systems engineering practices, methods, and tools for complex systems, ideally aircraft.
Previous experience in engineering teams in the development of complex systems in aviation.
Demonstrated proficiency in systems thinking, e.g., ability to leverage how the system, environment, and operation will influence the design, manufacturability, and performance of equipment under consideration.
Ability to communicate clearly (written and orally) about technical subject matter with engineers and regulatory agencies.
Flexibility and responsiveness in a fast-paced, dynamic, small team environment.
Understanding of industry regulations and experience leading aircraft systems through the certification process is a plus, but not required.
About Us
At Universal Hydrogen, our mission is to fuel carbon-free flight, drastically reducing the climate impact of air travel. The company is developing transport-friendly hydrogen storage technology to solve the hydrogen distribution challenge, and is catalyzing hydrogen aviation through the certification of a hydrogen fuel cell powertrain for regional aircraft, scheduled to take flight in 2025.
We strive for a culture that is empowered, collaborative, open, and human-centered, and yet driven by a sense of urgency to decarbonize flight. We recognize that people have a diverse set of preferences for work conditions and hours that optimize for their overall productivity and wellness, and both our modern IT setup and remote work policy reflects this. However, we are building physical products and most roles will require working at our facility at Hawthorne Airport in Los Angeles most of the time.
Our compensation and benefits package promotes transparency, equitability, and long-term employee well-being, while rewarding individual and team performance. This includes cash bonuses and significant equity participation for all salaried employees, along with employer-paid health insurance coverage, a pet-friendly office, and generous vacation allowances. As a young company, we are actively working to expand the benefits we provide—including childcare, retirement, parental, and mental health benefits–and we're always open to suggestions for what is most important to you. 
We know that no two candidates are the same, and we want to give you the opportunity to present yourself in the best way possible. Don't hesitate to let us know how we can support a great recruitment process for you—whether that includes off-hours interview scheduling, captioning/transcription services, or other accommodations. Needless to say, we value diversity in all its forms, and encourage people from all backgrounds to apply, especially if you share in our mission to decarbonize air travel. 
Please note that for the health and safety of our employees, we require all employees to provide proof of up-to-date COVID-19 vaccinations as recommended by the CDC (or a valid exemption).
Apply
Your application has been successfully submitted.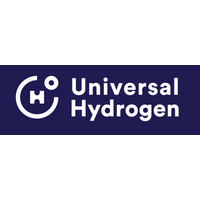 Fueling Carbon-Free Flight