R&D/Prototype Technician
Joby Overview
Located in Northern California, the Joby Aviation team has been steadily working toward our goal of providing safe, affordable, fully electric air transportation that is accessible to everyone. Imagine an air taxi that takes off vertically, then quietly and quickly carries you over the congestion below, giving you back that time you'd otherwise spend sitting in traffic. Technology has advanced to the point where designing and operating an all-electric aircraft is completely viable. Our team has been discreetly designing and flight testing this vehicle and is looking for talented individuals to see it through certification and high rate production.
Overview
In this role, you will be working with the cell R&D and battery abuse testing teams to build test equipment and test articles to execute critical battery tests that lead development of novel battery design elements in our aircraft. The ideal candidate has prior experience working in a cell/battery lab setting and has knowledge of electrochemistry or abuse testing standards.
Responsibilities
Build industrial test equipment and integrate pneumatics, fluid flow loop, adhesive dispense system, electrical control boxes and HVAC units
Design and fabricate test fixtures and install instrumentation
Keep test equipment consumables in stock; maintain a well-organized and safe lab environment
Streamline workflow for repeated test trials, create build documentation and test check procedures
Translate findings from build and tear down of test articles to battery design, test andcertification team
Required
Harness fabrication experiences and ability to operate a wide variety of machine shop tools and electrical/ mechanical measurement devices
Own a task with minimal supervision and manage multiple priorities at the same time
Strong verbal and written communication skills
Pursuant to various local, state, and federal regulations, you must show proof of your full COVID-19 vaccination status prior to your start date. Exemption requests are available for bona fide religious and medical circumstances.
Desired
Hardware safety knowledge of handling large form factor cells of different types (pouch/ cylindrical/prismatic etc)
Tear down experiences with battery test modules
Experiences using cell cyclers (Arbin/ Maccor/ Neware)
Apply
Your application has been successfully submitted.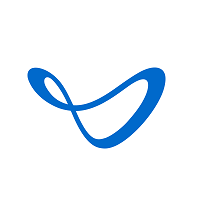 Electric Aerial Ridesharing