Head of IT
Joby Overview
Located in Northern California, the Joby Aviation team is steadily working toward our goal of creating an affordable, all-electric air transportation system. Imagine an air taxi that takes off vertically, then quietly and quickly carries you over the traffic congestion below, giving you back the time that otherwise would have spent sitting in traffic. Since 2009, our team has been making this dream a reality, designing and flight testing a prototype aircraft capable of serving in a network of electric air taxis. We're looking for talented individuals to join our team as we push onwards towards certifying the aircraft with the Federal Aviation Administration, high-rate production, and preparing for commercialization with launch targeted in select markets for 2024.
Overview
Joby is seeking a Head of Information Technology who will manage all the IT and computer systems within the organization. You will be responsible for creating IT policy and strategy, specifications, implementing infrastructure and leveraging technology to help the organization achieve its goals.
Responsibilities
Develop the organization's IT vision and translate it into actionable goals
Demonstrate how IT vision and expenditures directly support the strategic goals and vision of the organization
Work to continually increase user satisfaction
Direct the sourcing and implementation of software and hardware solutions
Formulate and implement business continuity and disaster recovery plans
Coordinate IT activities to ensure the availability of network services and data
Identify future challenges in the IT landscape and develop mitigation strategies
Oversee departmental budgeting and forecasting within the organization
Direct IT staff recruitment and retention
Oversee IT operations and supervise systems and IT staff
Partner with IT Security to continually improve capabilities
Identify and recommend new technology solutions
Build and maintain relationships with outside vendors
Manage company help desk
Ensure and demonstrate IT solutions are fully compliant with all statutory and regulatory requirements
Required
Bachelor's degree in Information Technology, Computer Science, Information Systems, or a related field
8+ years of experience working in IT operations, supervising technology teams, and overseeing large information technology projects
Excellent leadership, prioritization, decision-making, and organizational skills
Excellent understanding of computer systems, security, network and systems administration, databases and data storage systems, and telecommunications systems
Problem-solving skills and an analytical mindset
Project planning and management skills
Proficiency in forecasting, budgeting and strategic use of IT staff
Ability to communicate to tech-savvy and non-technical staff
Ability to demonstrate how IT requirements and expenditures support the strategic business goals and vision
Strong interpersonal skills and ability to effectively communicate with teams across the entire organization
Pursuant to various local, state, and federal regulations, you must show proof of your full COVID-19 vaccination status prior to your start date. Exemption requests are available for bona fide religious and medical circumstances.
Desired
Manage and direct the work streams related to IT SOX compliance and application controls
Apply
Your application has been successfully submitted.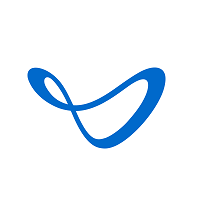 Electric Aerial Ridesharing