Senior Manager, Technical Accounting
Joby Overview
Located in Northern California, the Joby Aviation team is steadily working toward our goal of creating an affordable, all-electric air transportation system. Imagine an air taxi that takes off vertically, then quietly and quickly carries you over the traffic congestion below, giving you back the time that otherwise would have spent sitting in traffic. Since 2009, our team has been making this dream a reality, designing and flight testing a prototype aircraft capable of serving in a network of electric air taxis. We're looking for talented individuals to join our team as we push onwards towards certifying the aircraft with the Federal Aviation Administration, high-rate production, and preparing for commercialization with launch targeted in select markets for 2024.
Overview
Joby is growing rapidly and we're looking for an experienced, hands-on Senior Manager of Technical Accounting to join our expanding Finance and Accounting team. You will report to the Corporate Controller and have high visibility with our Executive Management team.
In this role, you will be responsible for managing Joby's accounting policies, procedures, and positions on a range of technical accounting topics, including the implementation and compliance with new accounting standards. This will include preparing position papers and, working with the external auditors, and the business and accounting teams, to validate conclusions reached and ensure continued compliance. You will also be the main point of contact in supporting M&A transactions including due diligence, valuation, and purchase accounting. This role will also be responsible for facilitating the education and training of the global accounting team and broader finance organization on technical accounting matters.
To be successful in this role, the ideal candidate will be deeply knowledgeable of US GAAP, able to research and document highly complex accounting matters, clearing them with external auditors, and have a true business partners' supportive mindset. We are also looking for someone who thrives and enjoys working in a fast-paced, complex environment to support our continued growth and success. This job is based out of one of Joby's California locations in San Carlos, Santa Cruz, or Marina. Part-time remote, and part-time in office is a possibility.
Responsibilities
Lead all accounting technical research, and drafting or review of all technical accounting memos
Establish new and maintain existing accounting policies, coordinating these policies' compliance with the finance and accounting teams, and business partners' organizations
Work with finance and accounting teams and other teams to help effectively implement new accounting pronouncements that impact Joby's operations and accounting processes
Assist with the SEC filings' financial statement footnotes and other sections' preparation
Support M&A transactions including assistance with due diligence, review of valuation reports, and purchase accounting memo preparation
Analyze and understand complex transactions, advising business partners on the structure and accounting for those transactions
Train the global accounting team and broader finance organization on technical accounting matters
Build effective relationships with external auditors and technical accounting advisors
Required
Bachelor's or Master's degree, in Accounting or Finance
7+ years of public and technical accounting experience (with at least 4+ years' experience in public accounting)
Active CPA license
Strong technical accounting background with a thorough knowledge of US GAAP, SEC rules and regulations, Big 4 firm's guidance, as well as hands on experience with technical research, preparation, and review of accounting memos
Strong analytical and verbal/written communication skills
Extremely attentive to detail with ability to work independently and with the team, meet tight deadlines and be committed to success
Ability to establish strong working relationships with other company's organizations, business partners and external auditors
Adaptable and comfortable working in fast paced environments
Pursuant to various local, state, and federal regulations, you must show proof of your full COVID-19 vaccination status prior to your start date. Exemption requests are available for bona fide religious and medical circumstances.
Desired
● Experience with vertically integrated public companies, which include manufacturing and services operations, or the airline industry is highly desired
Apply
Your application has been successfully submitted.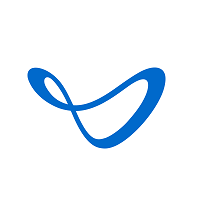 Electric Aerial Ridesharing