Control Systems Engineer
Joby Overview
Located in Northern California, the Joby Aviation team is steadily working toward our goal of creating an affordable, all-electric air transportation system. Imagine an air taxi that takes off vertically, then quietly and quickly carries you over the traffic congestion below, giving you back the time that otherwise would have spent sitting in traffic. Since 2009, our team has been making this dream a reality, designing and flight testing a prototype aircraft capable of serving in a network of electric air taxis. We're looking for talented individuals to join our team as we push onwards towards certifying the aircraft with the Federal Aviation Administration, high-rate production, and preparing for commercialization with launch targeted in select markets for 2024.
Overview
You will be responsible for designing control laws related to flight, focusing on achieving desirable handling qualities, disturbance rejection, aerodynamic performance, and alleviating vibration and structural load considerations. You will gain a thorough understanding of the software and control architecture, and improve on effector allocation and failure handling capabilities. You will also be tasked with building mathematical models and analysis tools to quantify and ensure sufficient stability margins and robustness for the safety of flight. You will be working closely with the flight test team, involved in the mission planning, scenario simulation, and data review of the test program.
Required
B.S. + 3 years of experience, or M.S. in mechanical engineering, electrical engineering, aerospace engineering, computer science, or a related field
Knowledge of aircraft flying qualities, flight dynamics, piloting control strategies, and flight control systems
Proficiency in C/C++ desired
Proficiency with MATLAB/Simulink desired
Digital signal processing and controls education and/or experience desired
Pursuant to various local, state, and federal regulations, you must show proof of your full COVID-19 vaccination status prior to your start date. Exemption requests are available for bona fide religious and medical circumstances.
Apply
Your application has been successfully submitted.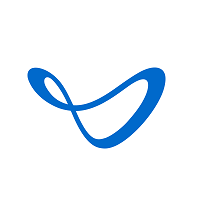 Electric Aerial Ridesharing