Aviation Operations (Pilot / Dispatch) Intern
Joby Overview
Located in Northern California, the Joby Aviation team is steadily working toward our goal of creating an affordable, all-electric air transportation system. Imagine an air taxi that takes off vertically, then quietly and quickly carries you over the traffic congestion below, giving you back the time that otherwise would have spent sitting in traffic. Since 2009, our team has been making this dream a reality, designing and flight testing a prototype aircraft capable of serving in a network of electric air taxis. We're looking for talented individuals to join our team as we push onwards towards certifying the aircraft with the Federal Aviation Administration, high-rate production, and preparing for commercialization with launch targeted in select markets for 2024.
Overview
As an aviation operations (pilot / dispatch) intern you will join the Joby Air Operations team by supporting efforts relevant to your prior experience. You will broaden your exposure to the company by supporting many of our Air Operations departments including Commercial Air Operations, Government Operations, Flight Training and Standards, Maintenance Operations or Safety. Each of these teams are expanding rapidly as we develop programs for the launch of our air service. Do you have a passion for airlines, operations, flight training, flight simulation, safety, maintenance, technical writing, courseware development or instructional design? Are you interested in project management, business planning, financial modeling or flight administration?
This paid internship has a term of 3 – 9 months and requires on site work in the Santa Cruz / Monterey region.
You must possess either a commercial pilot certificate or an aircraft dispatcher certification.
Responsibilities
Job responsibilities commensurate to the role and to prepare you for future operations positions at Joby:
Join the operations team and support daily aircraft movements
Leverage your prior aviation experience to lead specific projects and make recommendations on courses of action for future flight operations
Support the operations team in a range of technical, business, operations or administrative roles
Participate in department planning, operations and business case development for future operations
Fly under 14 CFR Part 91, as qualified
Required
Available to start between October 1, 2021 – January 1, 2022
Local to the Santa Cruz /Monterey region or willing to relocate for the duration of the internship
Bachelor's degree attained by the start date
In possession of either a commercial pilot certificate or an aircraft dispatcher certification
For pilots:
Commercial Pilot Certificate – Single Engine Land
Instrument rating
Ability to maintain a Second Class Medical
Demonstrated interest in aviation or business
Experience using the Microsoft Office Suite
Excellent written and verbal communication skills
Interest in full time employment opportunities at Joby should they become available
Pursuant to various local, state, and federal regulations, you must show proof of your full COVID-19 vaccination status prior to your start date. Exemption requests are available for bona fide religious and medical circumstances
Desired
Pursuing or completed an MS Aviation degree or MBA
Certified Flight Instructor (CFI)
Prior experience at an air carrier operating under 14 CFR Part 135 or 121
Apply
Your application has been successfully submitted.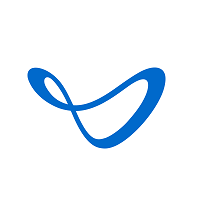 Electric Aerial Ridesharing