Catia Modeler - Aircraft Interiors
Joby Overview
Located in Northern California, the Joby Aviation team is steadily working toward our goal of creating an affordable, all-electric air transportation system. Imagine an air taxi that takes off vertically, then quietly and quickly carries you over the traffic congestion below, giving you back the time that otherwise would have spent sitting in traffic. Since 2009, our team has been making this dream a reality, designing and flight testing a prototype aircraft capable of serving in a network of electric air taxis. We're looking for talented individuals to join our team as we push onwards towards certifying the aircraft with the Federal Aviation Administration, high-rate production, and preparing for commercialization with launch targeted in select markets for 2024.
Overview
Joby Aviation is seeking a talented Catia Modeler to join our Industrial Design Team to work on the development of new aircraft interiors being developed inhouse. This is an exciting moment in Joby's history and an opportunity to be part of an inventive enterprise that aims to change mobility and realize the dream of electric flight. Potential future projects may extend to contributing to the design development of a broader ecosystem of products that will support Joby Aviation's aircraft and operations.
This role reports to the Design & Experience Lead and will be based at Joby's Design Lab in San Carlos, California with opportunities to work with engineers in Santa Cruz and frequent interactions with other teams including Product, Operations, Manufacturing, Integration, Human factors and Certification teams.
Joby's design & engineering teams use Catia 3dx and seek to integrate ICEM and Imagine and Shape modeling into the process of defining customer-facing elements of Cabin Interiors and Seating systems. You will be joining a diverse team with a wide variety of automotive and aerospace experience united by a passion for great design.
Responsibilities
Create, develop and deliver high-quality Catia-native parametric surfaces that represent design & component packaging solutions for Joby's in-development Aircraft
Identify and build on design constraints and hard points in our existing Digital Mock Up model
Model & surface conceptual designs including parameterizing surfacing models to assist decision-making within the Catia 3dx platform whilst the team
Balance functional, ergonomic and aesthetic trade-offs as designs develop
Prepare, analyze and present 3d models at design reviews and to assist selection of preferred/selected directions
Prepare CAD options defining part breakup & componentization options, as well as how CMF, upholstery & coverings can be refined
Model elegant transitions between complex surfaces
Collaborate with the prototyping & fabrication team to create real-world prototypes; then iterate recommendations back into digital models
Ensure deliverables are agreed and delivered on schedule
Share your expertise, guide & improve the techniques of others on the team
Support and contribute to our positive, collaborative, iterative and inventive design culture
Required
B.S. in Industrial Design, Mechanical Engineering or relevant field
5+ years of experience in conceptual design development, detailed design and the production release of components
Expert level CATIA ICEM and Imagine and Shape modeling, with demonstrable experience & understanding of high quality parametric surface techniques
Experience in using cad models to assist final form decision-making & surfacing refinement
Willingness to repeatedly iterate - both to improve the end-product and to improve the quality & usefulness of CAD assets
Detail oriented, thoughtful and a very high degree of care over appearance quality
Experience working from Digital to Real-world prototypes & back in to Digital
Please include a portfolio or specific examples of your work to be considered for the position.
Desired
Class A Surface modeling experience
Experience in the design and certification of composite/ carbon fiber airframe structures & componentry
Experience working with Industrial Designers and familiarity with other software terminology (to help communicate with Rhino, Alias, Blender users)
Experience working in transportation and/or Aviation industries and/or Design Studio Experience
Experience designing interior trim and components & understanding fit & finish
Pursuant to various local, state, and federal regulations, you must show proof of your full COVID-19 vaccination status prior to your start date. Exemption requests are available for bona fide religious and medical circumstances.
Apply
Your application has been successfully submitted.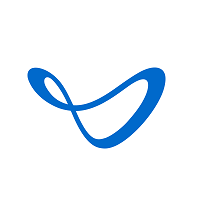 Electric Aerial Ridesharing