Project Engineer - Flight Physics
Joby Overview
Located in Northern California, the Joby Aviation team is steadily working toward our goal of creating an affordable, all-electric air transportation system. Imagine an air taxi that takes off vertically, then quietly and quickly carries you over the traffic congestion below, giving you back the time that otherwise would have spent sitting in traffic. Since 2009, our team has been making this dream a reality, designing and flight testing a prototype aircraft capable of serving in a network of electric air taxis. We're looking for talented individuals to join our team as we push onwards towards certifying the aircraft with the Federal Aviation Administration, high-rate production, and preparing for commercialization with launch targeted in select markets for 2024.
Overview
Joby Aviation is seeking a passionate project engineer to join our flight physics team with a focus in technical coordination and schedule development of flight controls, aerodynamics, loads, aeroelasticity, and flight performance efforts. The position will be in our Santa Cruz, CA location, and will actively work with various teams at Joby Aviation, including flight physics, airframe and actuators, integration and test, certification and more. This role will operate in a fast paced, demanding, and rewarding environment with very high expectations for individual contribution.
Responsibilities
Work closely with flight controls, loads and aeroelasticity, and aerodynamics engineers to coordinate engineering efforts
Collaborate with project teams to define scope of work to development and update detailed schedules, resource information, and maintain project timeline towards aircraft type certification
Train and support team members in good Agile/Scrum practices
Evaluate project schedule progress and performance and identify developing problem areas
Analyze critical path and constraints to determine effect of changes to schedule and recommend work-around
Conduct multi-disciplinary program reviews throughout the different phases of development, certification, and production readiness as required to coordinate and communicate aircraft design requirements
Support project management team by implementing schedule changes into the Integrated Master Schedule (IMS), maintaining timely and effective change management processes and procedures
Assist project team to develop and maintain periodic status reports to keep management informed on project progress, risks, and mitigations
Conduct analysis to determine alternative courses of action or recovery on slipped schedules
Required
B.S. in aerospace engineering, mechanical engineering, or a relevant discipline
5+ years of experience in a technical role within a relevant engineering environment
2+ years of experience in an engineering environment with responsibility for project scheduling and management
Proficiency with Agile development process, scrum master experience. Knowledge of Scrum and Kanban methodology
Expertise in project management tools such as JIRA, Confluence, and Microsoft Project
Proficiency in common workplace software, especially the Microsoft Office Suite
Demonstrated organizational skills and attention to details
Strong communication skills, both oral and written
Pursuant to various local, state, and federal regulations, you must show proof of your full COVID-19 vaccination status prior to your start date. Exemption requests are available for bona fide religious and medical circumstances.
Desired
Experience working within aircraft or rotorcraft certification projects
Foundations in aeronautics, especially flight mechanics, aerodynamics, and flight vehicle structural analysis
FAA or EASA Private (or greater) pilot license
Apply
Your application has been successfully submitted.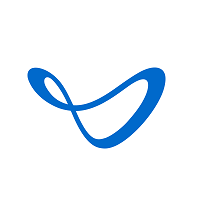 Electric Aerial Ridesharing