Manufacturing Program Manager
Joby Overview
Located in Northern California, the Joby Aviation team is steadily working toward our goal of creating an affordable, all-electric air transportation system. Imagine an air taxi that takes off vertically, then quietly and quickly carries you over the traffic congestion below, giving you back the time that otherwise would have spent sitting in traffic. Since 2009, our team has been making this dream a reality, designing and flight testing a prototype aircraft capable of serving in a network of electric air taxis. We're looking for talented individuals to join our team as we push onwards towards certifying the aircraft with the Federal Aviation Administration, high-rate production, and preparing for commercialization with launch targeted in select markets for 2024.
Overview
Joby Aviation is seeking a passionate project manager to join our powertrain and electronics team with a focus on production introduction and manufacturing. The position will be based in our San Carlos location, and will actively work with various teams at Joby Aviation, including powertrain and electronics engineering, manufacturing, supply chain, integration and test, quality, the factory system, certification, and more. This role will operate in a fast-paced, demanding, and rewarding environment with very high expectations for individual contribution.
Responsibilities
Support manufacturing line bring-up from concept to implementation. This will require developing detailed manufacturing schedules for workcenters, tracking and communicating progress of tooling, equipment and construction projects from kick-off to SAT, and line ramp up to capacity targets.
Identify, track and communicate risks of manufacturing line bring-up to the respective cross functional teams involved.
Drive manufacturing Bill of Material development
Support manufacturing documentation for production certification by tracking and communicating progress
Support internal manufacturing audits by working with our quality team on schedule and with our manufacturing team on line readiness for each respective milestone
Coordinate with engineering project managers on design data package release to manufacturing; support engineering change order and action implementation in manufacturing; be involved in upcoming design change and new product introduction planning
Identify and communicate risks of material availability to supply chain; support inventory management
Develop production forecast and master build plan, then detailed production execution schedule; assess production capacity, efficiency, continuous improvements
Participate in manufacturing execution system's process set up, input and output definition, trial runs etc.
Coordinate and support on-site and off-site acceptance testing for deployment of manufacturing equipment
Required
Bachelor's in engineering or relevant field
Minimal 3+ years of experience in an engineering environment with responsibility for project management, new product introduction, or manufacturing, industrial engineering
Exposure to a wide variety of manufacturing execution systems, and production tools
Expertise in project management tools such as Microsoft Project, OmniPlan, SmartSheet, Confluence, and JIRA
Proficiency in common workplace software: Word, spreadsheet, presentation software, etc.
Demonstrated organizational skills and attention to detail
Demonstrated experience in the simultaneous management of multiple high-paced engineering projects
Strong communication skills, both oral and written
Pursuant to various local, state, and federal regulations, you must show proof of your full COVID-19 vaccination status prior to your start date. Exemption requests are available for bona fide religious and medical circumstances.
Desired
Experience with aerospace or electrical vehicle projects
Apply
Your application has been successfully submitted.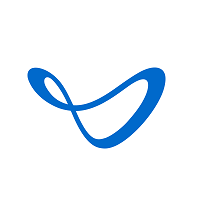 Electric Aerial Ridesharing