Lab Manager
Joby Overview
Located in Northern California, the Joby Aviation team is steadily working toward our goal of creating an affordable, all-electric air transportation system. Imagine an air taxi that takes off vertically, then quietly and quickly carries you over the traffic congestion below, giving you back the time that otherwise would have spent sitting in traffic. Since 2009, our team has been making this dream a reality, designing and flight testing a prototype aircraft capable of serving in a network of electric air taxis. We're looking for talented individuals to join our team as we push onwards toward certifying the aircraft with the Federal Aviation Administration and preparing for commercialization with launch targeted in select markets for 2024.
Overview
Joby Aviation's Testing Team is seeking a Laboratory Manager who is highly organized, passionate individual with excellent oral, written and interpersonal skills. This position will operate in our Bonny Doon, CA facility and will actively work with the Testing Teams responsible for testing of Composite structures, electromechanical actuators, mechanical assemblies, and systems. This role will operate in a fast paced, demanding, and rewarding environment with very high expectations for individual contribution. 
Responsibilities
Manage and coordinate day-to-day operation of the Bonny Doon Lab facility, including test execution activities, test lab facility management and continuous improvement, by collaborating with design, software, manufacturing, test, and systems engineering teams.   
Specifically: 
Ensure that operational safety of the lab is adequate; implement safety guidelines when necessary. 
Ensure that lab operates efficiently and under a 5S regimen. 
Maintain team training logs related to safety, equipment, and operating procedures. 
Ensure that tests are performed per the associated Test Procedures. 
Track and status the progress of the testing activities required to support various programs. 
Supervise and provide technical direction and on the job training to Test Technicians. 
Perform lab asset management duties including preventative maintenance and service scheduling, equipment / tools /instrumentation calibration. 
Ensure Test Articles maintain configuration control throughout their time in the Lab area. 
Work closely with Test Leads and Program Manager in continuously improving the Lab Layout, such that Test execution efficiency is maximized.  
Work closely with Test Engineers, Equipment Design Engineers and Facilities team to build and commission new test capabilities and aid in incremental automation of test setups/stands that are used repeatedly. 
Create lab operation plans to meet company needs, and actively support the implementation of those plans by adding personnel and equipment to the lab. 
Procure and manage inventory of test lab equipment, tools, instrumentation, consumables, and test articles. 
Required
Bachelor's degree in operations, technology or relevant fields. 
4+ years of experience in a laboratory or manufacturing environment with responsibility for implementing or managing change. 
2+ years of test lab or manufacturing management experience. 
Experience with operating high voltage equipment. 
Experience with operating servo-hydraulic load application systems (static and dynamic). 
Experience operating environmental test equipment. 
Experience with test instrumentation (strain gauges, accelerometers, load cells, thermocouples, linear potentiometers, etc.) 
Demonstrated organizational skills and attention to detail. 
Demonstrated understanding of the product development cycle for hardware centric projects from early design through to completion and launch. 
Expertise in common workplace software (word processor, spreadsheet, presentation software, etc.) with the ability to create and maintain performance and efficiency metrics. 
Pursuant to various local, state, and federal regulations, you must show proof of your full COVID-19 vaccination status prior to your start date. Exemption requests are available for bona fide religious and medical circumstances.
Desired
Expertise with tools such as TipQA, Confluence, and JIRA. 
Experience with aerospace projects and FAA certification process.  
Experience setting up preventive maintenance plans. 
Experience setting up labs from scratch. 
Experience with LabView and other National Instruments platforms. 
Apply
Your application has been successfully submitted.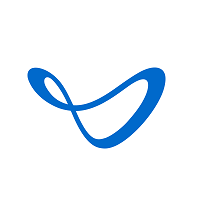 Electric Aerial Ridesharing