Flight Safety Manager
Joby Overview
Located in Northern California, the Joby Aviation team is steadily working toward our goal of creating an affordable, all-electric air transportation system. Imagine an air taxi that takes off vertically, then quietly and quickly carries you over the traffic congestion below, giving you back the time that otherwise would have spent sitting in traffic. Since 2009, our team has been making this dream a reality, designing and flight testing a prototype aircraft capable of serving in a network of electric air taxis. We're looking for talented individuals to join our team as we push onwards toward certifying the aircraft with the Federal Aviation Administration and preparing for commercialization with launch targeted in select markets for 2024.
Overview
 Joby Aviation is seeking a highly motivated Flight Safety Manager to join the Safety Team in ensuring the safe operation of our varied fleet of aircraft. The position is located in Marina, California in the Monterey/Santa Cruz region.
Responsibilities
Responsible for managing the Flight Safety programs for all Part 135 and Part 91 air transport operations and coordinating Flight Safety programs with Flight Test operations and Flight Training
Work closely with the Enterprise Safety Manager in ensuring SMS program elements meet company needs and requirements, including Industry Standards
Facilitate and lead the Flight Test Safety Committee and a Part 135/91 Flight Safety Committee
Work closely with Part 135/91 Flight Operations, Flight Test and Part 61/141 Flight Training to promote safety and the identification, analysis and mitigation of safety concerns
Assist the Enterprise Safety Manager in the collection of safety related data and statistics to ensure continuous improvement
Responsible for the development and management of flight safety policies and procedures
Responsible for representing the company during audits and facilitating audits of Flight Operations
Ensures that all the Company's Flight Safety programs evolve as necessary to adapt to changing environment and safety challenges
Establishes and maintains a formal method of safety communication that is in line with the Company's Safety Promotion
Fly as a PIC for the Part 135 business segment to maintain familiarity with company operations
Assist the Company in the management of Emergency Response
Works closely with the Enterprise Safety Manager to ensure Flight Safety Programs meet or exceed the Enterprise SMS goals
Required
Bachelor's degree in aviation, engineering, or related field
Demonstrated flight safety leadership experience
FAA Commercial Pilots fixed wing certificate with instrument rating
Able to obtain a FAA second class medical
Must be capable of operating company aircraft as Pilot in Command
Pursuant to various local, state, and federal regulations, you must show proof of your full COVID-19 vaccination status prior to your start date. Exemption requests are available for bona fide religious and medical circumstances.
Desired
5 years flight safety experience
Advanced degree, with Aviation Safety specialty
FAA ATP Certificate
Formal Safety Training (Military, FAA, NTSB, SCSI, Collegiate)
Knowledgeable in IS-BAO Audit Standards
Prior Test Flight experience
FAA Commercial Helicopter certificate
Comprehensive data analysis and statistical skills
Previous experience with SMS, SRM and SA
Demonstrated working experience with the FAA, NTSB or military
Apply
Your application has been successfully submitted.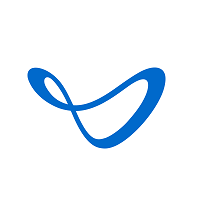 Electric Aerial Ridesharing